Do You Like Trains? How Bout "Choo-Choo Charles" The Killer Spider Train!
By goukijones — October 4, 2021
Tags: choo-choo-charles preview
---
Imagine that Thomas The Train mod in horror games, but FULL STEAM AHEAD!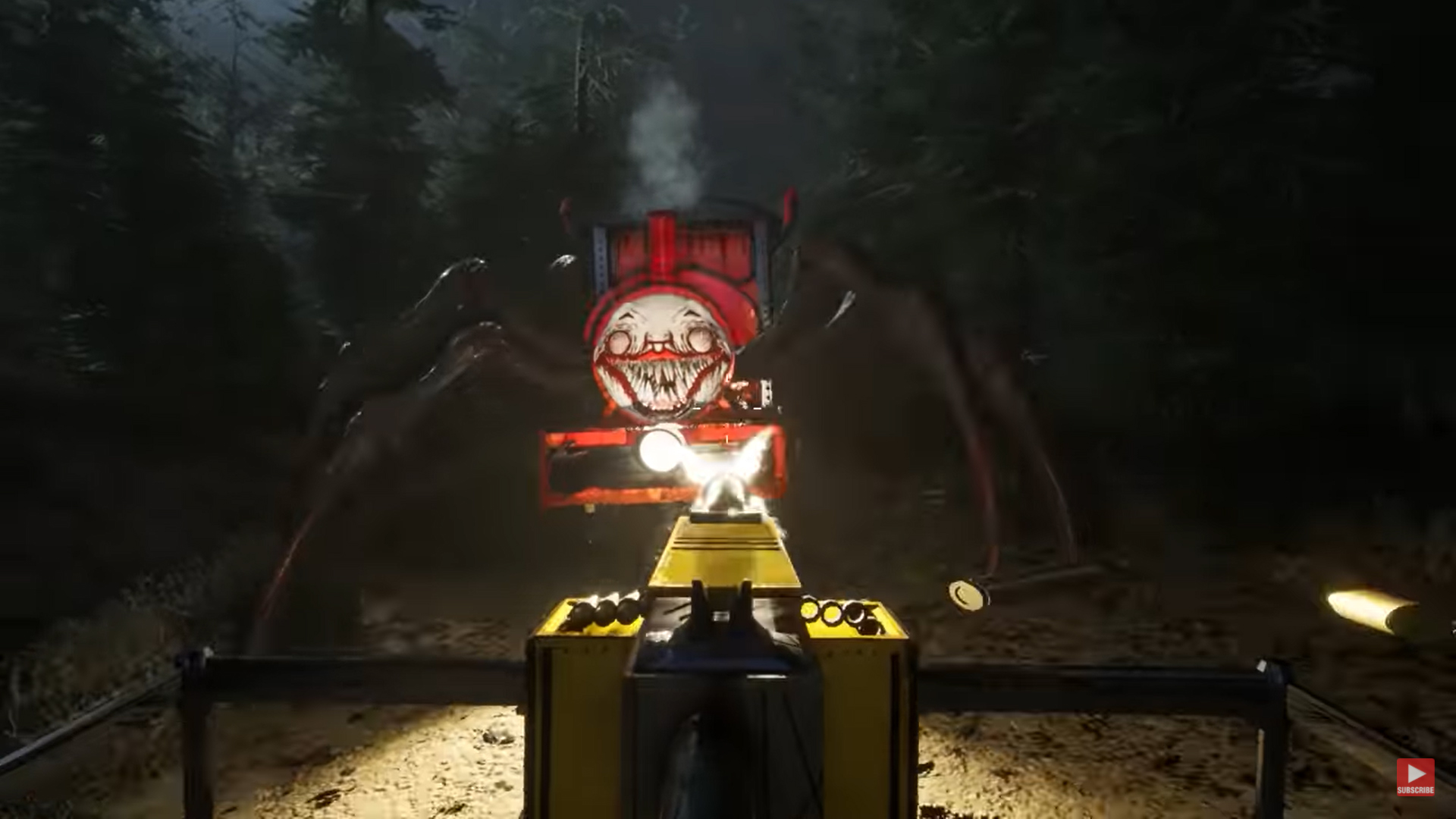 When this first came across my Twitter timeline yesterday I had to take a double look and see if this was even real. Turns out, very real. And very cool. You're a train engineer on a huge map. You need to upgrade your train and make your way around the map collecting upgrade items and the tools you need to defeat the evil monster chasing you around. That evil monster, a giant train engine with spider legs that chases you on foot. Look at the trailer, it is intense. I think those horror genre fans are going to love this.
---
Make sure you add Choo Choo Charles to your Steam Wishlist.
Trending Video Games