Community Editorial: Giving Nintendo a Second Chance (Plus 3DS Unboxing)
By jalexbrown — November 24, 2011
Tags: 3ds blog nintendo nintendo-3ds unboxing
---
Jalexbrown discusses his giving Nintendo a second chance with the 3DS.
I must admit something: I went into this whole thing with an extreme bias against Nintendo. My Wii was a huge waste of money; my DS was decent, I guess, but it didn't blow me away like I expected. But one thing surprised me, and that's that it did hurt when it decided to break. So, I thought with a lack of enthusiasm, now's as good a time as any to check out the 3DS. It's sort of the DS but with less games, crappier games, and a headache-inducing gimmick. Goody. I wasn't really convinced that I should get one until I saw a sale at Target selling them for $145; the deal was sealed, and I bought a 3DS.
Now that I have the 3DS, I struggle with being skeptically optimistic about its future - which is completely unfounded but shuddup and let me pretend my money wasn't wasted. Snake Eater and Resident Evil Revelations should be awesome, and I can't wait to find a copy of Devil Survivor Overclocked. I bought Ocarina of Time 3D, although at the time of this writing I haven't had any time to play it yet. And I got Legend of Zelda: Four Swords as a free download, so that's kind of cool.
I suspect how nice retail is the 3DS this holiday season will have a huge impact on how much developer support we see over the next year in terms of AAA releases. Right now the 3DS library is pretty slim pickins, and I suspect right now a lot of developers are putting off to see how well this price drop plays out of the holiday season before they invest too much in a 3DS game. Really what I want to see is what Nintendo's going to do with it. Will we get a new 3DS Zelda game? Metroid? Donkey Kong? Super Smash Brothers? How about a freaking Earthbound sequel already? Maybe try something new like you did with Eternal Darkness and Geist? The possibilities are endless. Who knows...maybe the 3DS will end up being worth it after all.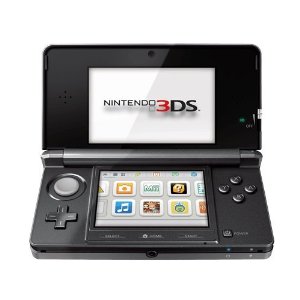 17,666 Views
23 Stories

Release Date: Mar 27, 2011
Trending Video Games