FightStick Guide
By goukijones — February 2, 2010
Tags: deals-jimmy fightstick hardware ps3 tekken-6 wii xbox-360
---
This guide will put you on the path of style and savings. Everyone can have a FightStick now Jimmy!
All the prices on the sticks jump around. If you're looking to save money just wait for something to go on sale. Almost all of the links offer free shipping.
Real Arcade Pro: EX Premium VLX
Special abilities: Designed to replicate Taito's "VEWLIX" arcade cabinet. Uses genuine Sanwa Denshi arcade parts for stick lever and all buttons. Maximize stability with the included option board.
Amazon $299.99 free shipping.
---
Tournament Fight Stick - This is the one I have. It works perfectly and I've had it since Street Fighter IV came out. I highly recommend it for quality and feel. Now if only I could bolt the fucker down somehow. Xbox 360 or PS3 Tournament FightStick. Seen as low as $99.99.
Order a White FightStick direct from MadCatz.
---
FightStick Xbox 360 FightStick. As low as $39.99.
---
Wii Tatsunoko VS Capcom Arcade FightStick Wii Tatsunoko vs. Capcom Arcade FightStick As low as $54.99.
Wii Fighting Stick Hori Wii Fighting Stick. As low as $39.49.
---
Tekken Wireless FightStick. The Tekken fightstick is a unique case. I haven't played on one yet, but it appears to be comfortable and sturdy. It's wireless and the kicker here it coems with Tekken 6 and usually could be found for less than $75 bucks! Xbox 360 or PS3 Tekken 6 and Wireless FightStick. Tekken 6 and the wireless fightstick together as low as $63.63. Stolen!
---
Hori Xbox 360 Real Arcade Pro. 3-SA PS3 Real Arcade Pro. 3-SA.
Hori Xbox 360 Real Arcade Pro. EX-SE Xbox 360 Real Arcade Pro. EX-SE. Prices on both sticks vary quite often check the links.
More Hori fightsticks Hori FightStick collection.
---
Order Marvel VS Capcom 2 FightStick direct from MadCatz.
PS3 Marvel vs Capcom 2 Tournament Stick from Amazon.
Street Fighter IV Femme Fatale FightStick Tournament Edition. This fightstick is already hard to find. It was extremely limited in production. Sold out at the Capcom store. These are for the hardcore Street Fighter Jimmys.
See a deal? Did I miss a stick that you prefer? Leave a comment and I'll update this story.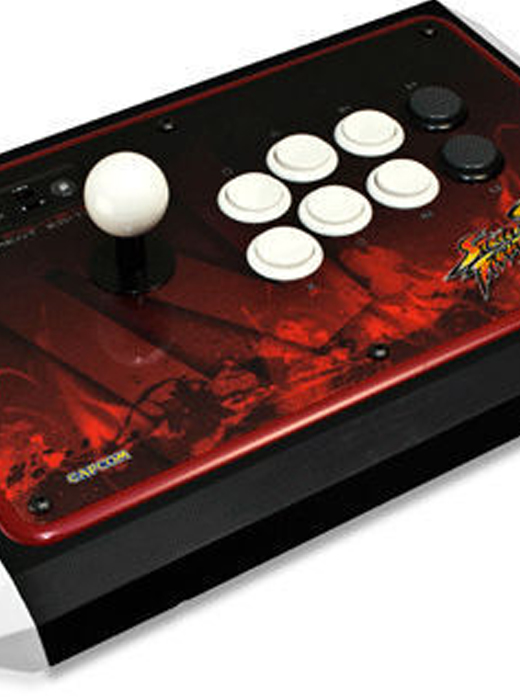 Jimmy Gem Winner
69,907 Views
27 Stories


Editor's Choice
Release Date: 2008
---
[UPDATED] Jan 18, 2011 10:37:27 AM
Jan 18, 2011 by goukijones
FightStick on sale
1/12 - 1/21 Mad Catz WC Warzone SALE! 20-30% OFF FightSticks + $110 Shipped MVC TE!
"We're also running a special deal to commemorate our partnership with West Coast Warzone and iPlayWinner! Right now on our GameShark Store, take advantage of 20-30% off all fighting game related products! Use COUPON CODE: WESTCOAST (All codes are case sensitive) for 20% off all new Super Street Fighter™ IV Arcade FightSticks (including the NEW Chun-Li edition)! Use COUPON CODE: WARZONE3 for even more savings with 30% off all fighting game related products (excluding FightStick parts, shirts and Super SFIV products).
Also to celebrate the weekend, the GameShark store has another deal for Fighting Game fans! By using COUPON CODE: MVCHYPE you save $50 on the Xbox 360 MARVEL VS. Capcom Arcade TE FightStick! We're also throwing in FREE GROUND SHIPPING! Don't miss out on your chance to own one of these highly regarded, award-winning FightStick controllers!"
---
[UPDATED] Feb 25, 2011 7:57:46 AM
Feb 25, 2011 by goukijones
Hori FightStick on sale today, big savings!
Trending Video Games