Community Gears of War 3 Limited and Epic Editions Announced!
By blazemanx — May 16, 2011
Tags: epic-edition gears-of-war-3 limited-edition news preview video xbox-360-exclusive
---
Finally we find out what comes with the Limited and Epic editions of gears of war 3.
In this new video, we go behind the scenes with Epic Games Art Director Chris Perna, giving fans a window into the mind of the visionary artist who helped berth some of gaming's most iconic characters and settings.
In this revelation, Perna unveils the centerpiece of the "Gears of War 3" Epic Edition – a hand-crafted statue of Marcus Fenix, designed by his own hand and brought to life by the expert artisans at Triforce. Available for pre-order now, "Gears of War 3" will be available in a Standard Edition ($59.99 US), and two special editions:
Limited Edition ($79.99 US) – The must-have for fans who want to celebrate the culmination of the trilogy, the Limited Edition includes:
An Octus Award Box and Octus Service Medal – Replicas of the honors bestowed on Adam Fenix, Marcus's father, for his work on the Hammer of Dawn.
Exclusive Unlockable Adam Fenix Multiplayer Character – Each Octus Service Medal replica is engraved with a unique Xbox LIVE code that is the only way to unlock Adam Fenix in multiplayer.
A fabric COG Flag – Proud colors that once flew above the House of Sovereigns.
The personal effects of Adam Fenix, including his "Last Will and Testament," the initial Hammer of Dawn schematic, and other Fenix family mementos.

Epic Edition ($149.99 US) – The ultimate collection for hardcore fans who can't get enough "Gears of War 3," the Epic Edition includes:
A Limited Edition Marcus Fenix Statue – Designed by Epic Games Art Director Chris Perna and expertly crafted by the artisans at Triforce, this fine PVC statue collectible makes the ultimate living room centerpiece for any true "Gears" fan.
The Art and Design of Gears of War by Tom Bissell – Through unprecedented access to the Epic Games team, acclaimed author Tom Bissell (Extra Lives) gives readers an incisive behind-the-scenes glimpse into one of the most celebrated sagas in video game history with 96 pages of interviews, photos, concept artwork and more.
Infected Omen Weapon Pack — Custom multiplayer skins for the game's five starting weapons; Lancer, Retro Lancer, Hammerburst, Sawed-off Shotgun, and Gnasher Shotgun.
All the contents of the "Gears of War 3" Limited Edition.
The "Gears of War 3" Limited Edition and Epic Edition are the only ways to obtain these high-end collectibles and downloadable content. With production values worthy of the most discerning fans, the "Gears of War 3" Epic Edition is available in very limited quantities and only while supplies last. .
I am so HYPE i have the limited edition reserved so i'll be getting some of these goodies. I'm sure these will satisfy any gears fan.....so what do you guys think about the extras? let us know don't be a jimmy.
Source:http://epicgames.com/community/category/gears-of-war/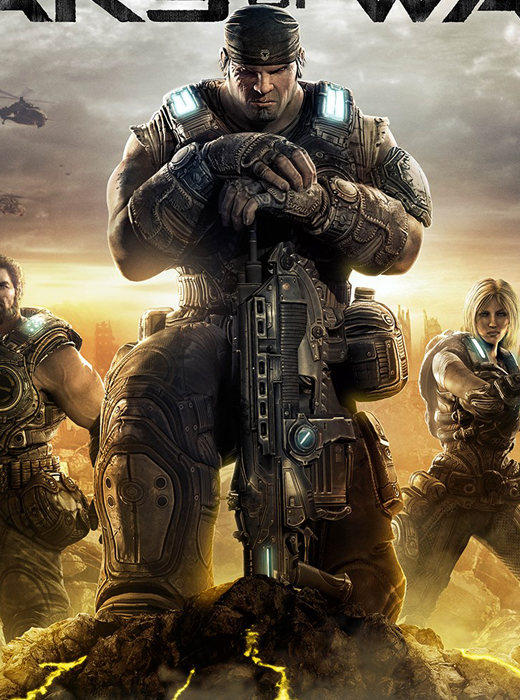 Jimmy Gem Winner
39,903 Views
34 Stories


Editor's Choice
Release Date: Sep 20, 2011
Trending Video Games