I see your "Gord" is as big as mine!
By goukijones — May 5, 2023
Tags: gord preview
---
Create a town and adventure into the wild.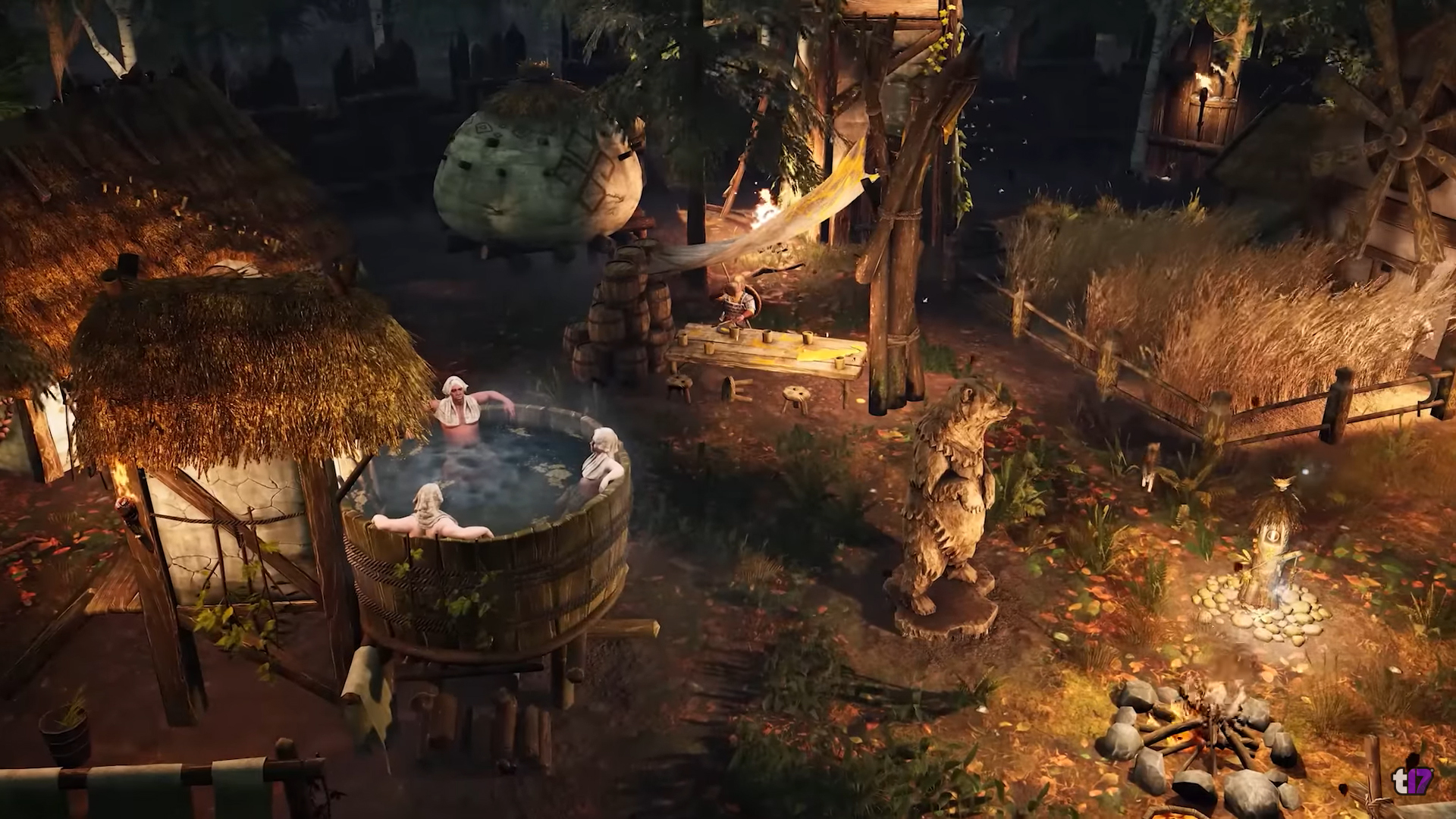 From developer Covenant.dev and publisher Team17 come Gord. A city builder and survival game set in a dark fantasy world times. You guys know how I love these types of games. The top down world crawling. Look at the size of the map to uncover! The base building and defending. Sitting with the boys in a hot tub with these dope wood-carved statues of bears surrounding us. The game looks awesome! Gord is coming out in 2023 on PC, XBOX, and PS5.
---
Make sure you Wishlist Gord on Steam.
Sign up for the Gord newsletter Gord.game!
Trending Video Games