Community Kojima Talks: Solid Snake Was Supposed to Die?!
By jalexbrown — November 20, 2011
Tags: hideo-kojima metal-gear-solid news official-playstation-magazine
---
Official Playstation Magazine UK will be printing an interview with Hideo Kojima in its next issue where he will discuss Metal Gear Solid 5 and Project Ogre.
It's coming right out of the man's mouth; Solid Snake was supposed to die. What does that mean for the future of the franchise? Is Solid Snake's death inevitable? I have a feeling Hideo Kojima won't be spoiling the story - most likely the very, very verbose story - of Metal Gear Solid: Rising or Metal Gear Solid 5, but it'll still be interesting to see what he has to say on the matter.
The interview will run in Official Playstation magazine UK in its 65th issue, which will be released November 29th. I've contacted the publisher to try and find out if the interview will be printed in the next US issue, but I've received no response thus far. I'll keep you Jimmys informed.
Metal Gear Rising: Revengeance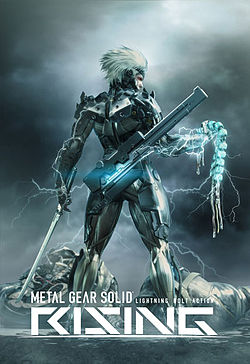 6,024 Views
8 Stories

Release Date: Feb 19, 2013
Original source.
Trending Video Games