Mad Catz FightStick & Messenger bag Commercial
By goukijones — November 1, 2011
Tags: batrastered commercial exclusive-video fightstick fnjimmy freeish giveaway goukijones mad-catz
---
Gouki.com presents: A Mad Catz FightStick & Carrier Bag full-on endorsement. Starring BatRastered, GoukiJones & FnJimmy. #dealsjimmy Plus win a FightStick Carrier bag from Team Gouki. International Giveaway. #Number1intheWorld
You can save 10% on any Mad Catz when you use our secret code "GOUKISTICKS"
Follow this link to savingsville - http://bit.ly/MadCatzSavings
Behind the commercial: I've had the idea to do something like this for months. Once we got our FightStick Carrier Bags I knew I had the final piece. I ran over a few different concepts in my head. The promo had to be around 30 seconds, I want to put this at the end of some our videos, because IT IS a commercial. Jimmys gotta make money. Plus it had to be fun and interesting. Such as me in my underwear as seen previously on Gouki.com. FnJimmy winning by time out chip cheese. I also wanted to do that fast pace edit cut real quick type effect. How did I do? I'd love to hear what you Jimmys think and let me know if you're buying any products from Mad Catz and using our secret code. Thanks for watching. Please Vote, Comment and Share. Don't be a JImmy!
---
Giveaway Contest
Now for the fun part. We're going to giveaway the 2 FightStick Messenger bags seen in this video. FightSticks not included.
It's simple to enter. The winner will be chosen on November 28, 2011. The bags will ship out that week via USPS. 2 winners will be selected from the comments below.
This giveaway is International and we will ship worldwide.
Leave a comment about the commercial on this story.
This is a giveaway and Gouki.com reserves all rights. Rules & prizes subject to change at anytime. Anybody abusing anything on Gouki.com will be banned immediately. We run a fair and legitimate operation here. Don't be a Jimmy. Thanks for playing.
We're serious about our giveaways and always try to do them bigger and better. Check out our previous contests and giveaways.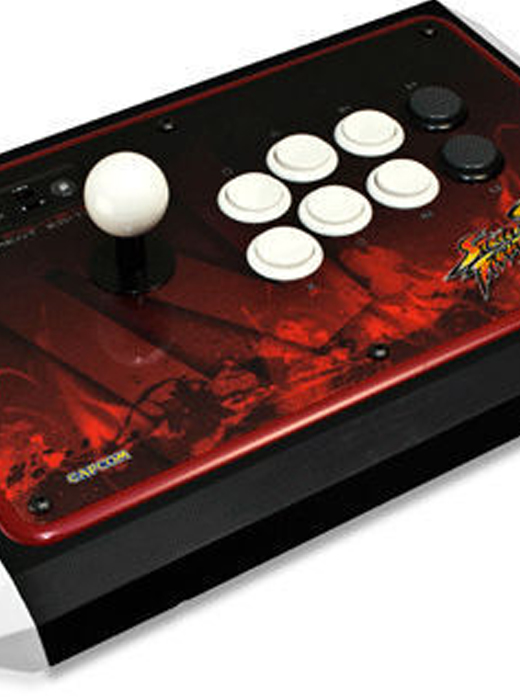 Jimmy Gem Winner
69,645 Views
27 Stories


Editor's Choice
Release Date: 2008
---
[UPDATED] Nov 3, 2011 9:58:04 AM
Nov 3, 2011 by goukijones
I have changed the method on how to enter this giveaway. If you entered via alternate quests, those entries will still be considered. Thanks. Good luck.
---
[UPDATED] Nov 5, 2011 11:12:50 AM
Nov 5, 2011 by goukijones
Jimmys! Do us a solid and give this story a like on the Mad Catz Facebook page. Get bodied!
http://www.facebook.com/MadCatzInc/posts/282921535071994
Trending Video Games