Nyko unveils customizable fight stick at E3 2012
By BatRastered — June 22, 2012
Tags: e3-2012 fightstick nyko preview video
---
A new fightstick is something Gouki.com is always interested in. Nyko chose to unveil a new one at this year's E3 convention in Los Angeles. BatRastered gets a demo and goes hands on to let you know about the new stick.
Just the facts from the Nyko press release:
The Free Fighter for PlayStation®3 is an arcade-quality fight stick with eight face buttons, and a unique ambidextrous design for right or left-handed use. Compatible with all standard fighting games, the Free Fighter is made with authentic Japanese Sanwa® Denshi arcade-quality parts and includes an expandable base for comfort and security during lap-top use. The Free Fighter includes four fully customizable macro buttons for quick access to combos, as well as two variable speed turbo buttons for fast, slow or user-created tap speed. The Free Fighter will be available at select retail stores nationwide in September 2012 and will retail for an MSRP of $179.99
I should also note that the first four buttons (on the left) are convex and the next four are concave to help you feel the difference.
Personally the macros and the switching the stick around do nothing for me, I'm not a lefty and I don't use macros, I want to know how to do the moves myself! The parts are indeed high quality and the build feels solid, if you like a smaller stick, this might work for you... I actually prefer a heavy stick though as it moves around less for me, maybe the extended base for lap play might help there, the demo station where it was hooked up was all stand-up though, no place to sit and test that.
What do you think? Any lefties out there who need the stick on the other side? Is $179 too much to pay for that?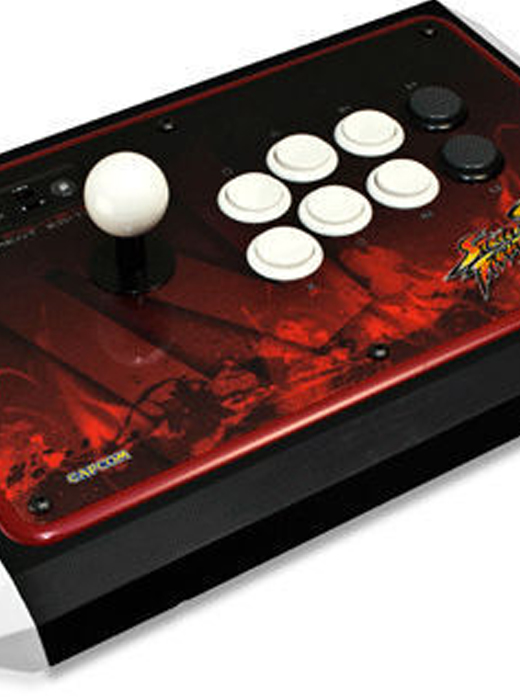 Jimmy Gem Winner
69,908 Views
27 Stories


Editor's Choice
Release Date: 2008
Trending Video Games