News: Plants vs Zombies Battle For Neighborville Available NOW! Play with us on XBOX ONE!
Posted by: goukijones Sep 5, 2019 | 1 comments
Tagged: ea news plants-vs-zombies shooter
View all stories by goukijones
---
Plants VS Zombies Battle For Neighborville is an Undead Plant Based Blast! Get it now in Early Access!
It's Garden Warfare!
Looking for an alternative to the classic squad based FPS? Check out Plant VS Zombies Battle For Neighborville. It may look cute on the outside, but it's a deep down serious shooter. Somewhere between Overwatch and Battlefield. It's a total blast!
---
Early Access Founder's Edition
The game is out now in Early Access and you can get it for $29.99 on PS4, PC Origin and XBOX ONE. Get it on XBOX ONE and play with us on Gouki.tv. Early Adopters will get all of this bonus stuff before launch and save $10 on the actual retail price. When it comes out, it's going to cost the nubfarm $39.99. I'm telling you, for $29.99 you will get your money's worth in fun!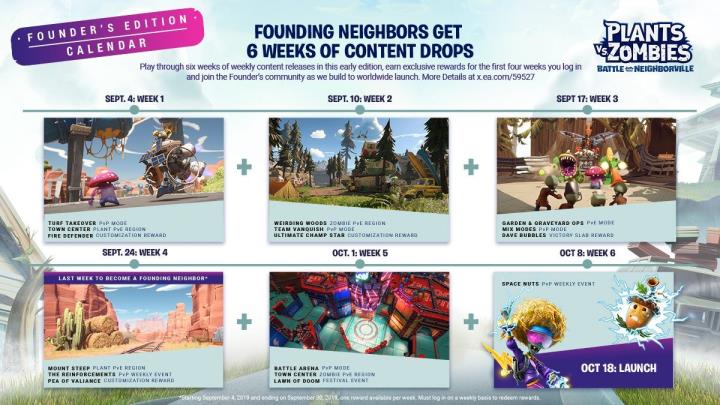 ---
Watch Us Play!
Check out the replay of our return to Plants VS Zombies Picnic! on Twitch. <- Jump right into the action!
---
Shop! Plants vs Zombies Merchandise on Amazon.
Plants vs. Zombies Battle for Neighborville

865 Views
2 Stories

Release Date: Oct 18, 2019
Original source.