Seth Killian now works for Sony; to rep PS All-Stars at EVO 2012
By BatRastered — July 2, 2012
Tags: evo-2012 news seth-killian sony
---
Just a few days after Seth Killian's departure from Capcom, word comes that he will be working with Sony Santa Monica studios and representing Playstation All-Stars Battle Royal at EVO later this week.
Just a few days ago we wrote about Seth Killian's departure from Capcom and speculated about what he might be up to at EVO this year. Well wonder no more!
Seth has been hired as "the lead game designer for the external group at the Sony's Santa Monica Studio". What is the external group? In Seth's own words:
"The external group works with Sony's outside studios — teams like Queasy Games (Sound Shapes), Fun Bits Interactive (Escape Plan), thatgamecompany (Flower, Journey), and… SuperBot Entertainment, makers of PlayStation All-Stars Battle Royale!"
Seth seems plenty excited about PS All-Stars and still being part of EVO:
"You don't have to take my word for it, however–we'll be taking All-Stars on the road and making sure you guys have plenty of opportunities to go hands-on, starting with PlayStation's first official presence at EVO this weekend. More details soon."
Yeah Seth, "details soon"... EVO is only 4 days away ya Jimmy! (I know, I couldn't believe that either.) We'll be sure to catch up with Seth when the Gouki.com crew visits EVO 2012 in Las Vegas this weekend.
Playstation All-Stars Battle Royale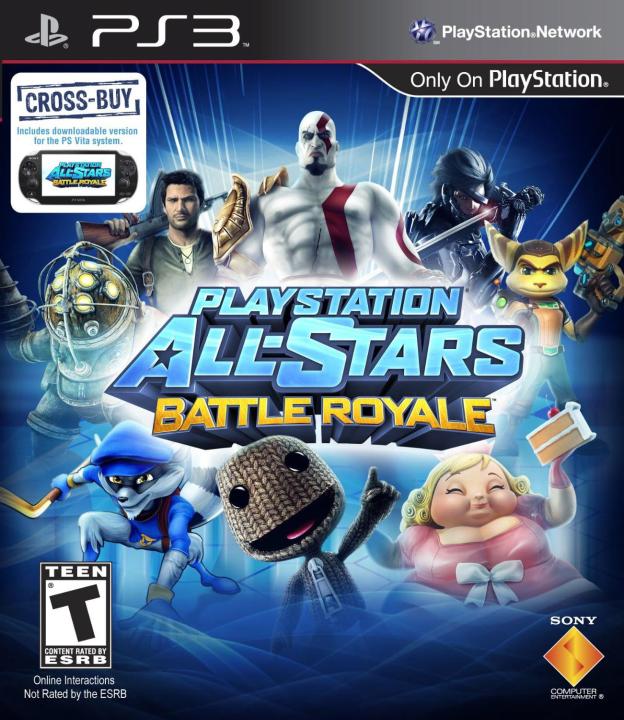 4,459 Views
6 Stories

Release Date: Nov 20, 2012
Original source.
Trending Video Games