News: WWE 2K20 Will Be Announced August 5, 2019
Posted by: goukijones Jul 31, 2019 | 1 comments
Tagged: news wwe-games
View all stories by goukijones
---
It's finally happening!
The #WWE2K20 cover reveal kicks off on August 5 with more details than we've ever shared at announce and your first look at game footage! Follow our social accounts so you won't miss a thing. pic.twitter.com/EqcA00gYx8

— #WWE2K20 Info August 5 (@WWEgames) July 31, 2019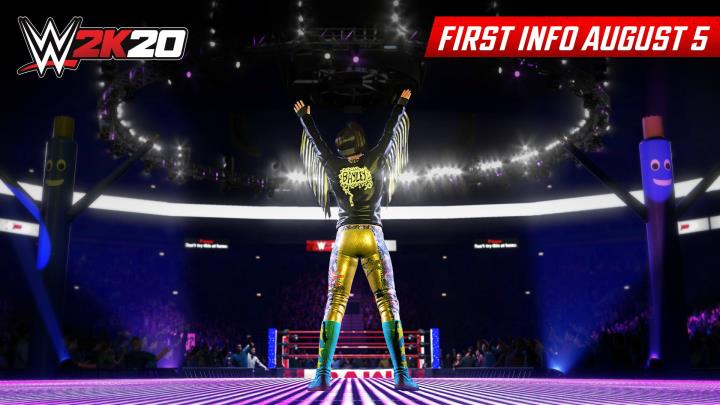 This is the first mention of this game with no debute at this year's E3. Traditionally, the game has been revealed earlier in the year and sometimes more than 6-8 months behind WWE storylines and character arcs. The pictures look great, the game looks better every year, but ... Can you do an actual Money In The Bank match in the game? Can you have more than 4 wrestlers in the ring at the same time? Doesn't matter, FnJimmy will love it!
Original source.