Review: Xbox Design Lab: Are The Controllers Worth The $$$ ?
Posted by: Skeliora Jun 7, 2019 | 2 comments
Tagged: controller microsoft microsoft-game-studios review xbox xbox-live xbox-one
View all stories by Skeliora
---
All gamers know that controllers break down and stop working after hours upon hours of usage, but what if I told you that there was a controller out there that could handle all of that AND it was one of a kind, made just for you? Well, there is....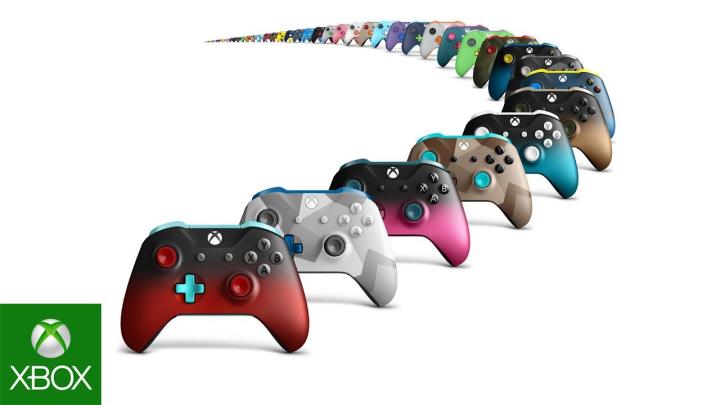 Gamers across all platforms have come across an ongoing problem within our hobby: CONTROLLERS BREAKING. If you're anything like me, you've gone through a few dozen controllers throughout your gaming career and are SICK OF IT. That's a lot of money that could've been put towards new games and even my Xbox Live subscription! However, I've gotten my hands on my very own Xbox Design Lab controller that I think is the solution to our problems. I know most of you are thinking that The Lab is purely for cosmetic customization, which is what it's supposed to be, BUT I've found out that they can be much more than that.
---
My fiance and I are very much active gamers who average about 30+ hours of gaming time per week, each. It's no surprise that our controllers get worn down to the point where they start breaking down completely. In 2016, we were both gifted with Xbox Elite Controllers, which were supposed to be top of the line, durable controllers meant to last practically forever! Despite feeling heavy, durable and luxurious… they didn't last long at all! Within 3 months, both of our controllers practically fell apart. Stick drift was more like stick swerve as our toggle sticks stuck to the right side and our bumpers literally snapped right off. It was disappointing to say the least.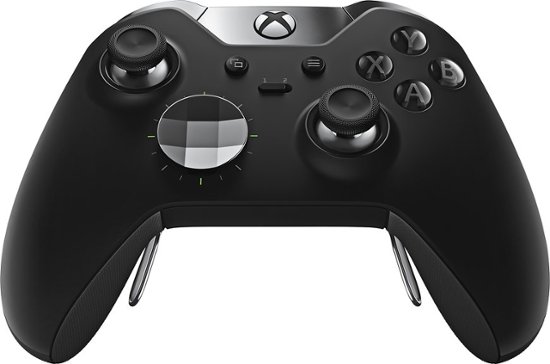 During the time of me writing angry & disappointing reviews about the failed controller, I noticed a lot of other reviewers were pointing out the the Xbox Design Lab controllers were far superior to the Elite controller. How was that even comparable? I thought the Xbox Design Lab was purely for cosmetics? There seemed to be something different about them entirely though. People were claiming that they were much more sturdy & reliable than any of the default controllers you could pick up at your local Gamestop, including the Elite controllers. Sadly, no one could support these claims with any actual facts to back it up. Regardless, I didn't see the harm in ordering one for my fiance as an anniversary gift. So, that's exactly what I did.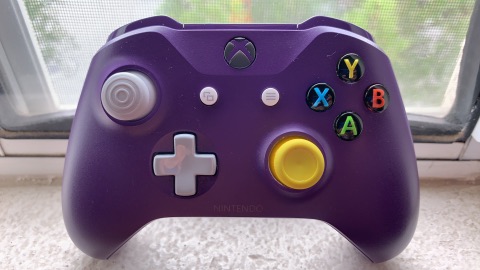 My fiance had seen someone online duplicate the famous Gamecube controller in the Xbox Design Lab by choosing the "Regal Purple" shell and then mimicking the toggle colors and buttons. Ironically, etching the "Nintendo" company name on the bottom of the controller was the finishing touch. Please note that in the photo shown, my fiance had opened his controller and replaced the left toggle with a real Gamecube toggle, which made the warranty for his controller become void. Before shipping and handling, it ending up costing $74.98, which costs a bit more than a traditional controller ($49.99) but much less than the Elite controller ($149.99).
For the next few months, he would not stop talking about how wonderful his controller was holding up. Typically, we start to see controllers break down after 3 months of use, but his controller was really holding up. Despite dropping it many times and tossing it onto his desk in tilting frustration from rough games, it was still working perfectly. We were pleasantly surprised!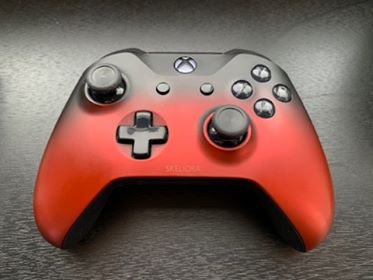 In August of 2018, Xbox announced the Shadow shells would be available in the Xbox Design Lab. This was great timing because the original Volcano Shadow controller, which I had purchased 3 months prior for my birthday, was starting to give out… just like we predicted it would. I ended up making my controller with that shell and sleek black buttons. It looked great, but would it hold up as well as my fiance's beloved Xbox-Gamecube controller?
It has be roughly 10 months since I've started using my Xbox Design Lab controller and I only recently noticed stick drift… BUT THAT'S IT. The bumpers, which were my biggest concern, have held up perfectly. I have snapped bumpers off all of my previous controllers but these have not budged one bit. It has been performing consistently and exceeding the expectations I previously had for Xbox controllers. Why are these ones better than the default and Elite controllers? Do they put extra care into them during production, are the parts a higher quality? No one seems to have any evidence, not even me, but that's okay. I'm just happy with my working controller!
Xbox Design Lab controllers, allowing gamers to customize their controllers while also exceeding performance expectations. It's a win-win situation. Since my time using my controller, I have been recommending it to everyone. Even when it does eventually break down, I know that the extra money that goes into ordering the custom controller is absolutely worth it. Take my word for it and order your own soon!
Verdict: Buy It