Blog: You all asked for it: Limited Edition Ducktales Art Prints by Mondotees!
Posted by: choke Aug 27, 2013 | 2 comments
Tagged: art artwork blog ducktales mondo mondotees prints
View all stories by choke
---
With the release of the remastered version of Ducktales having been released a few weeks ago comes the inevitable(?) flood of limited edition art prints
We all saw it coming. Okay none of us probably saw it coming, but for some reason Mondotees.com, home of Tyler Stout, Olly Moss, and all the other artists with near impossible to get limited edition art prints is releasing 6(!!!) art prints tomorrow morning at a random time depicting Scrooge, the boys, and some duck witch I've never seen in my life.
I have a feeling these won't sell out instantly, but then again some have very small edition sizes so some of them probably will.
keep an eye out for @mondonews on twitter for the exact release time (which usually is fruitless in a quest to score a print from them, but in this case maybe not)
Here are the prints (they usually run about $40-$60:
JJ Harrison (featuring the full cast)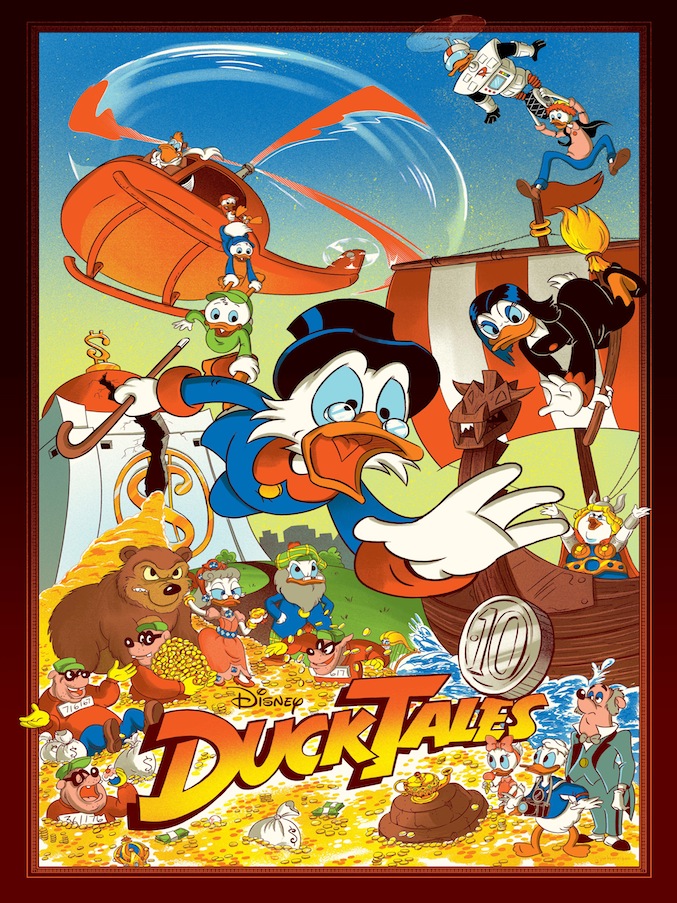 Scrooge by DKNG (regular edition)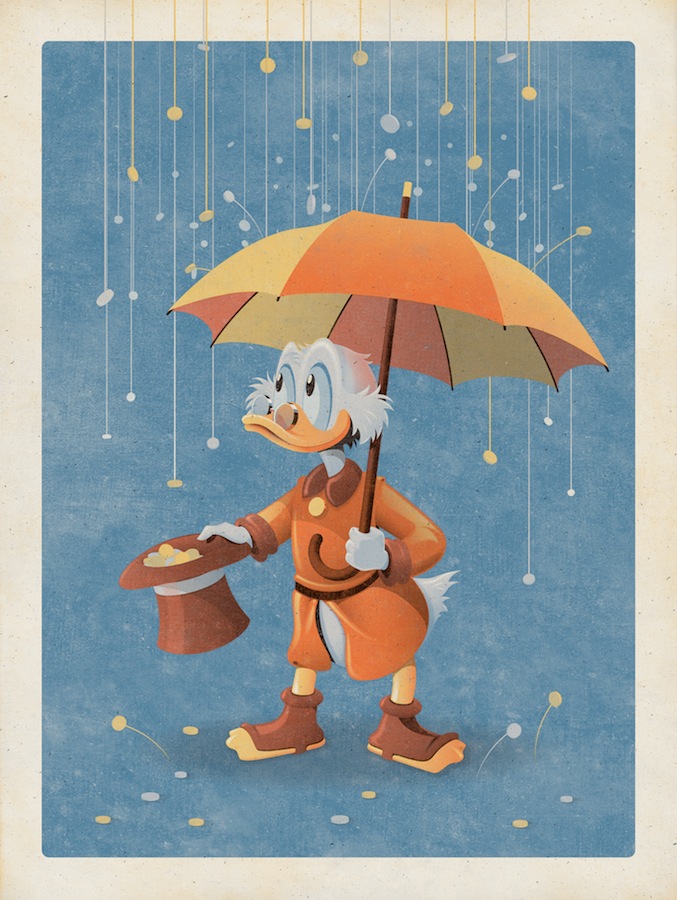 Scrooge (Variant) by DKNG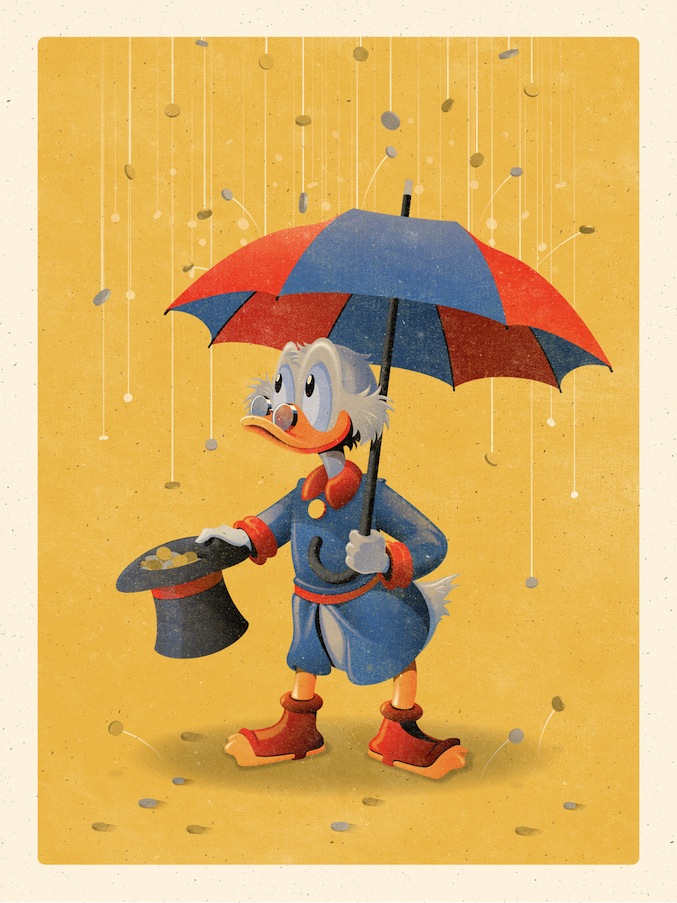 Nephews by Anne Benjamin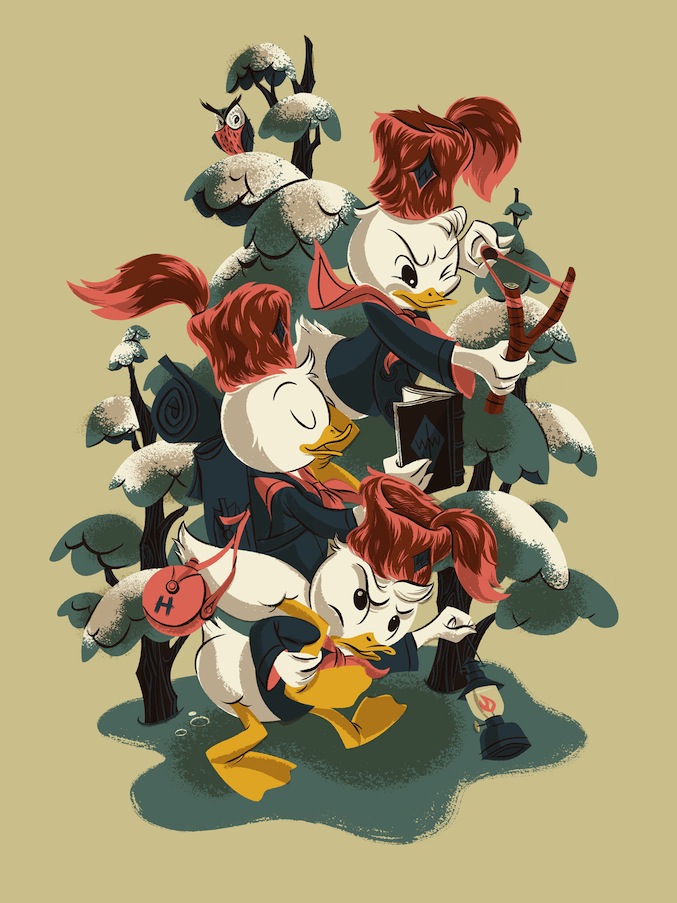 Magica De Spell by Phantom City Creative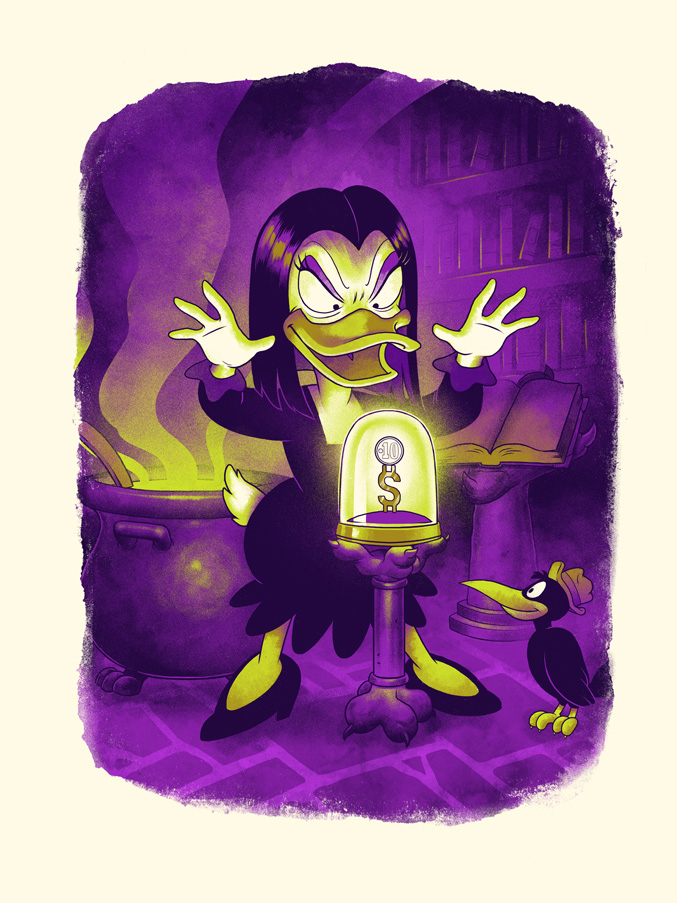 Magica De Spell (Variant)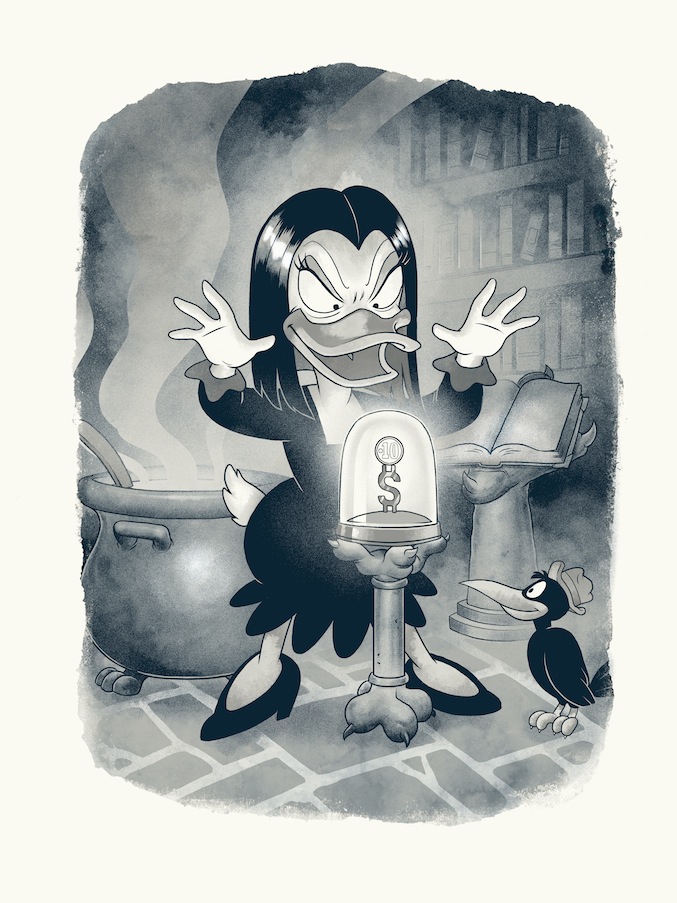 Still available if these dont tickle your fancy is Dave Perillo's take on Ducktales, in what might just be the best one of the bunch