Street Fighter X Tekken
Tags: capcom namco street-fighter tekken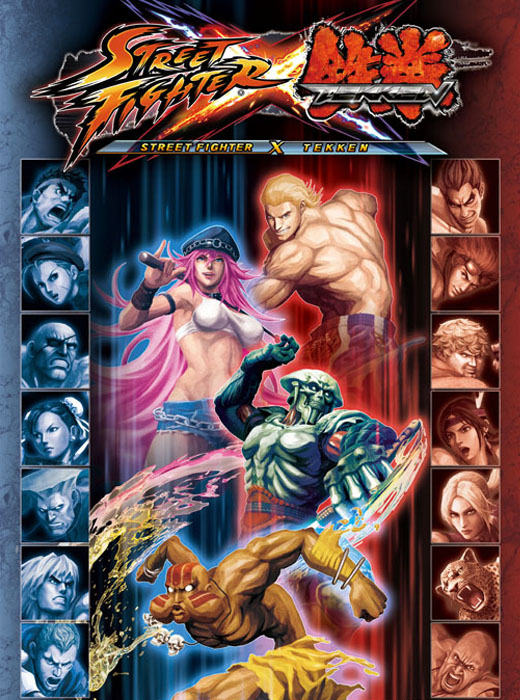 49,442 Views
74 Stories

Release Date: Mar 6, 2012
The long awaited dream match-up between the two leaders in the fighting genre becomes a reality. STREET FIGHTER® X TEKKEN® delivers the ultimate tag team match up featuring iconic characters from each franchise, and one of the most robust character line ups in fighting game history.
With the addition of new gameplay mechanics, the acclaimed fighting engine from Street Fighter® IV has been refined to suit the needs of both Street Fighter® and TEKKEN® players alike.Street Fighter X Tekken will be the first time ever for Street Fighter VS Tekken or Capcom VS Namco. This version will also be developed by Capcom. While Tekken VS Street Fighter will be developed by Namco.
• Dream Match Up – Dozens of playable characters including Ryu, Ken, Guile, Able,
and Chun-Li from Street Fighter as well as Kazuya, Nina, King, Marduk, and Bob from
TEKKEN.
• Real-time Tag Battle – Fight as a team of two and switch between characters
strategically.
• Familiar Controls - In STREET FIGHTER X TEKKEN, controls will feel familiar for fans
of both series.
• Juggle System – Toss your foes into TEKKEN-style juggles with STREET FIGHTER X
TEKKEN's universal air launching system.
• Robust Online Modes – In addition to the online features from Super Street Fighter®
IV, STREET FIGHTER X TEKKEN features totally upgraded online functionality and
some new surprises.
Recent Stories
Gallery
Links
Trending Video Games