Game Awards 2018 Best Reveals
By goukijones — December 6, 2018
Tags: blog reveal trailer
---
Here are picks for the hottest title revealed at the 2018 Game Awards hosted by Geoff Keighley.
Game Awards 2018 Reveals
Ultimate Alliance 3. While watching this trailer I was trying to remember a dope Marvel beat-em-up-like-brawler and I just couldn't remember. Then they showed the title and I then it hit me… Ultimate Alliance! Yes! Those games were hella fun back in the day. Let's go again!

Hades. From the studio that brought you Bastion! I wrote a review for that game: Bastion Review.

The Outer Worlds. From the original creators of Fallout and the developers of Fallout: New Vegas. This game looks just like Fallout, but in space. #2 hype train of the night!
---
Mortal Kombat 11. Wow! Ed Boon continues to take it to the next level. I'm certain Mortal Kombat 11 will be fun to watch in 2019.

Dragon Age. Nothing here except a reveal that the game is actually in production. I love the Dragon Age Series. Please check out my history with the series. Gouki Dragon Age Search.

Rage 2. When I saw this game a few months ago I was blown away by what the sequel has become. I played the first game and I was not a fan of the first game. This game looks completely different and the world they are showing looks like a lot of fun! Borderlands 2 memories. Is this multiplayer?
That's about it. God of War won Game of the Year and the show ended. I am most excited for The Outer Worlds. That is the game I am most excited to learn more about. Rage 2 looks like it will be fun by default so I will definitely give it a try. Ultimate Alliance looks like the ultimate party game. 2019 not looking so bad at all. WTF Fallout 76 and Battlefield V shunned at the Game Awards. Deal with it.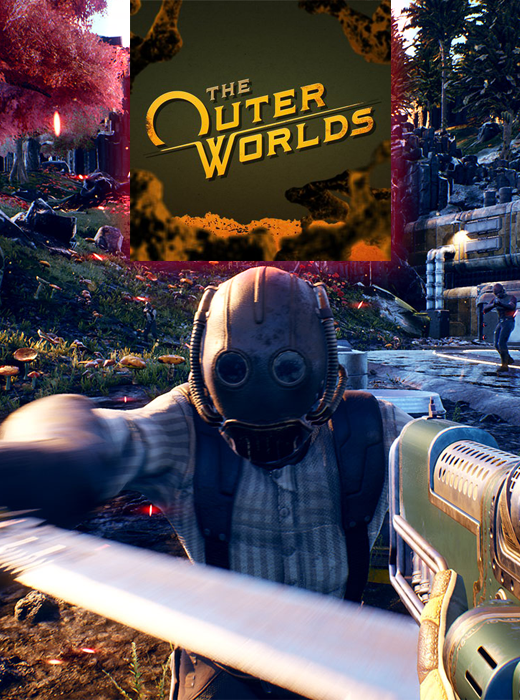 2,584 Views
3 Stories

Release Date: Oct 25, 2019
Trending Video Games