Anomaly Warzone Earth Xbox 360 Review
By goukijones — April 9, 2012
Tags: review
---
Anomaly Warzone Earth. Former Gouki.com Jimmy Gems award winner is now available on Xbox Live Arcade. Playin' the couch heard.
Exclusive to Xbox Live. Don't be hatin' PS3 Jimmys. Anomaly Warzone Earth is a 2011 Gouki.com Jimmy Gems award winner and now you can play it on your couch. The Xbox 360 version has NEW tactical trials that were not included in the original release. Think of it like VR cities that you can practice in. Up the difficulty and it's not practice anymore, it's serious.
The overall game is very well put together. The story and main features of the game remain the same as the original. You can read what I had to say about it in my original AWE review from last year.
---
Last week I already put 14 hours into Anomaly during the two sessions I had. I played a lot of the campaign just to get the feel of it again. Playing on Hardcore this time, I didn't feel challenged until I got to -and I'm trying to recall specifics- level 11. There's 4 towers, 1 of those things that continually shoots down the street with a steady beam murdering your squad. The kicker here is the tower that zaps your power ups and regenerates the nearby towers you've already destroyed. What a pain in the ass. I must have spent an hour trying to get past the first section. I eventually did and got into the next area, but since I used all my power ups just to get past that first part I was pretty much fucked at that point. After spending another hour just trying to get through the second wave of towers without any of my vehicles dying, I gave up and lowered the difficulty to Advanced. That's right, I hate to admit, but I just couldn't get through it. So Anomaly gets bonus points for a seriously challenging Hardcore mode. I'll go back to this stage for sure.
The controls for me are much better on the Xbox, since I'm WAY more of a console gamer. I just never felt fast enough on the PC. Y button pulls up the map menu and you can pause to decide which direction you want to move your team. X button pulls up the menu to drop in your heals, smoke bombs, decoys and air assaults. Sorry Jimmys, I don't play too many games on the PC and I love the control style on the Xbox.
If you like playing strategy games, you have got to check out Anomaly Warzone Earth on Xbox 360. Anomaly will be one of my go to time killer games, up there with the original Track and Field and my all time favorite Tron arcade. Yeah the one with the speeder bikes and the tanks.
I'm super hyped up to see what 11 Bit Studios comes up with next and if there will be any AWE DLC in the future. Let me know if you Jimmys are interested in AWE. Vote, Comment & Share! Don't be a Jimmy!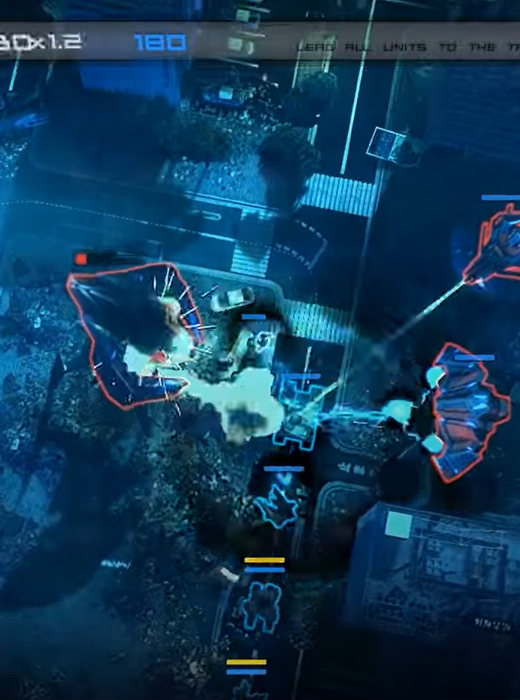 Jimmy Gem Winner
6,122 Views
5 Stories


Editor's Choice
Release Date: Apr 8, 2011
Verdict: Buy It
Trending Video Games