News: Borderlands 3 Diamond Loot Chest Collector's Edition Release Date
Posted by: goukijones Apr 3, 2019 | 1 comments
Tagged: borderlands-3 fps gearbox-software news rpg shooter
View all stories by goukijones
---
2019 Confirmed!
How do we remake the first Borderlands, but not. I present to you Borderlands 3. We've got 2 girls and 2 guys as the main characters now. There is tons of loot falling from the sky after killing who knows what Randy Pitchford dreamed up. The new characters have pets and magic and look much more unique than any other combination of leads in Borderlands history.
And now we finally have a release date.
---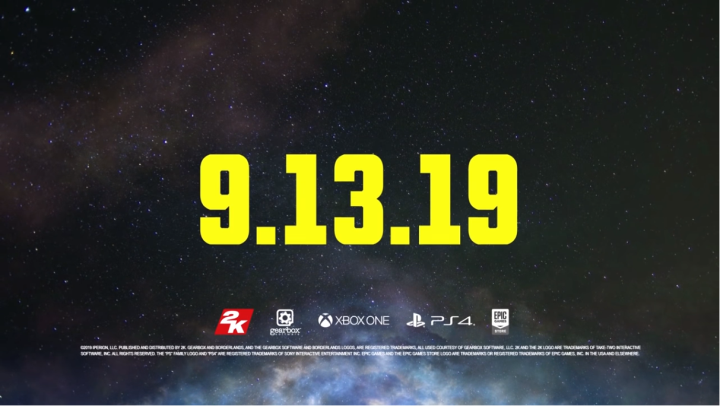 The only way to get the Borderlands 3 Collector's Edition is from GameStop. *You can pre-order from GameStop and not be charged until the item ships. So reserve yours today!
Amazon.com has up to the Borderlands 3 Super Deluxe Edition. *LIMITED EDITION PRICING!!!
Here's a comparison of the 4 different versions.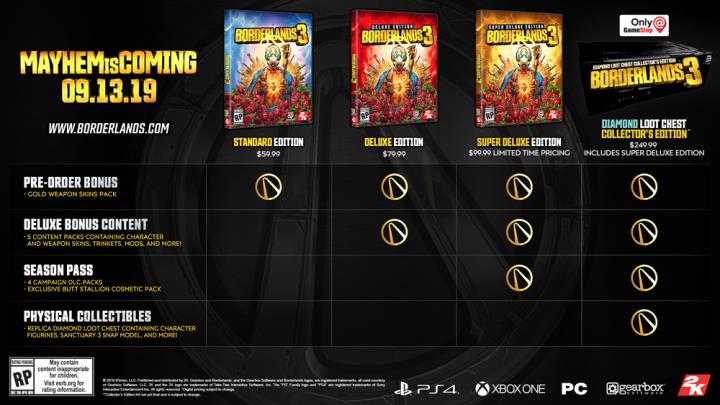 3,045 Views
13 Stories

Release Date: Sep 13, 2019