Choose Your Vampire Slayer "Redfall" Gameplay
By goukijones — January 30, 2023
Tags: preview
---
Where's Buffy?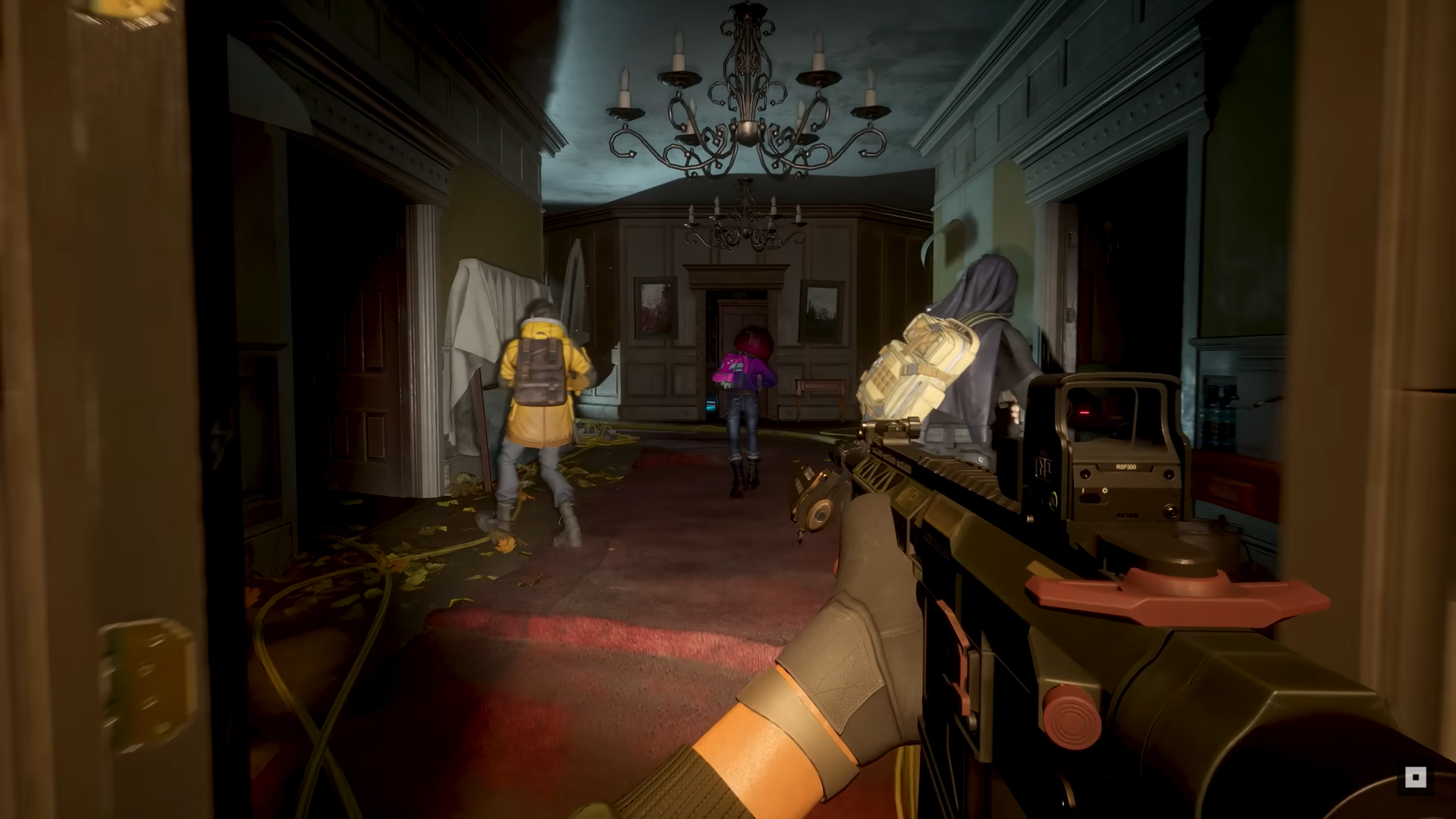 Redfall gets a release date and it's May 2, 2023. Fans of Arkane will be happy to see their first full on 4 player co-op game. Check out the variety of guns, which reminds me of some Borderlands moments. Maybe they won't have a billion guns, but the character customization and possible unique character builds should have us interested for multiple playthroughs. Redfall is coming out on PC and XBOX, you can with Game Pass and get the pre-order bonus, Vampire Hunter Pack for free! Plus you can upgrade to the Bite Back Digital Edition and receive even more bonus content. Redfall is one of my personal favorites to be hype for this year. I'm a big fan of Dishonored, you know.
---
Redfall - Official Gameplay Deep Dive

Redfall - Official Pre-Order Trailer

---
---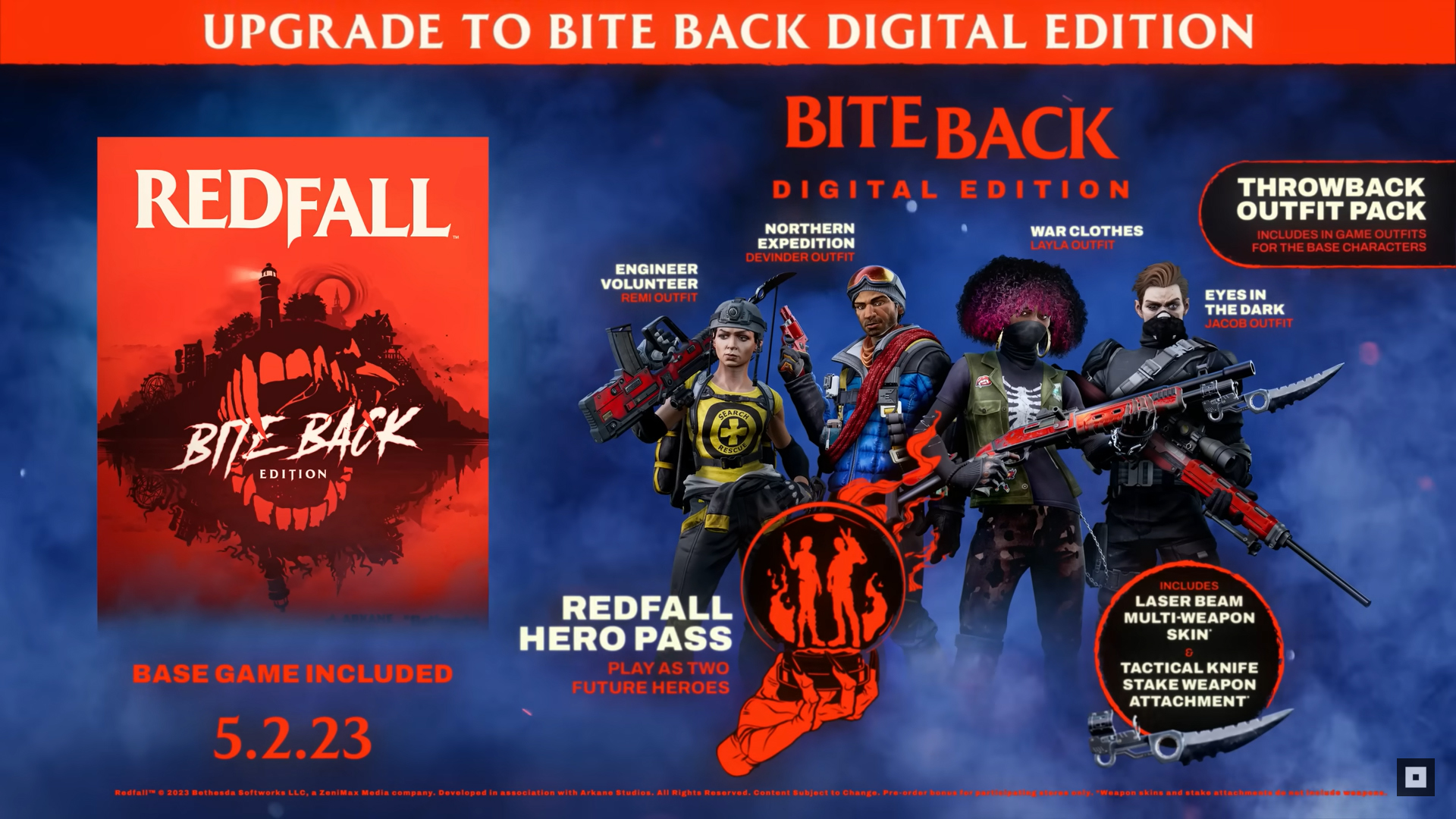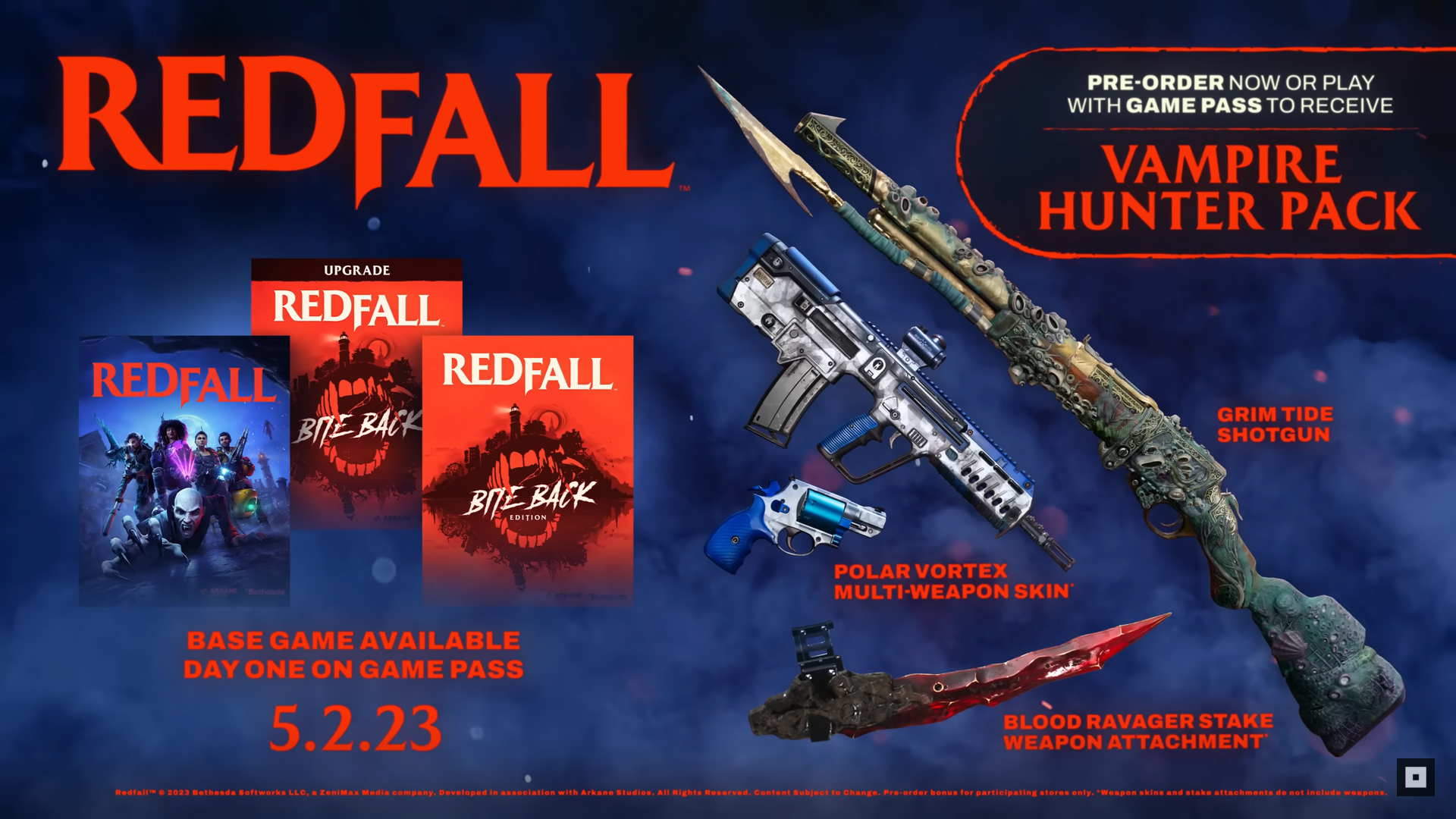 ---
Order Now!
Trending Video Games