News: Classic Gaming Expo returns to Las Vegas September 12-14
Posted by: goukijones Jul 3, 2014 | 0 comments
Tagged: cge2014 classic-gaming-expo convention news
View all stories by goukijones
---
When is BatRastered gonna fix this summary thing?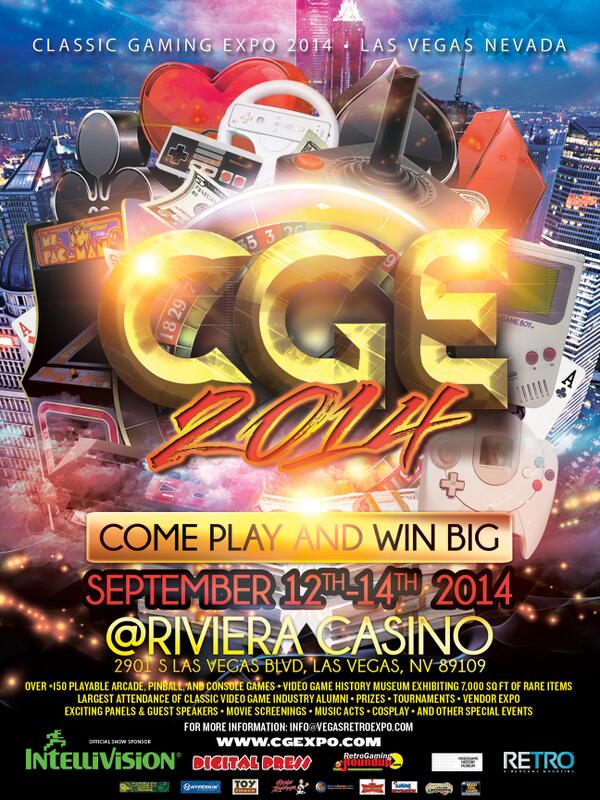 For old dudes this is great. Yeah, 36 feels old if you're a gamer. It's so awesome that Las Vegas does have it's few moments where we get really cool events, like the Classic Gaming Expo, Evo, the Gamestop Con(is that coming this year?) & we're getting the Final Fantasy XIV fan festival too! C'mon!
In 2014 the Classic Gaming Expo will be at the Riviera Hotel & Casino convention center, the new hot spot for all nerd related conventions. WTG Riviera!
---
Check out our coverage from the 2012 Classic Gaming Expo.
For more info click the source link below.
Original source.