Review: "Dreo Air Purifier" For Your Game Room Protect Your Stuff From Dust
Posted by: goukijones Apr 22, 2022 | 0 comments
Tagged: review
View all stories by goukijones
---
Quiet and one hell of a suck machine.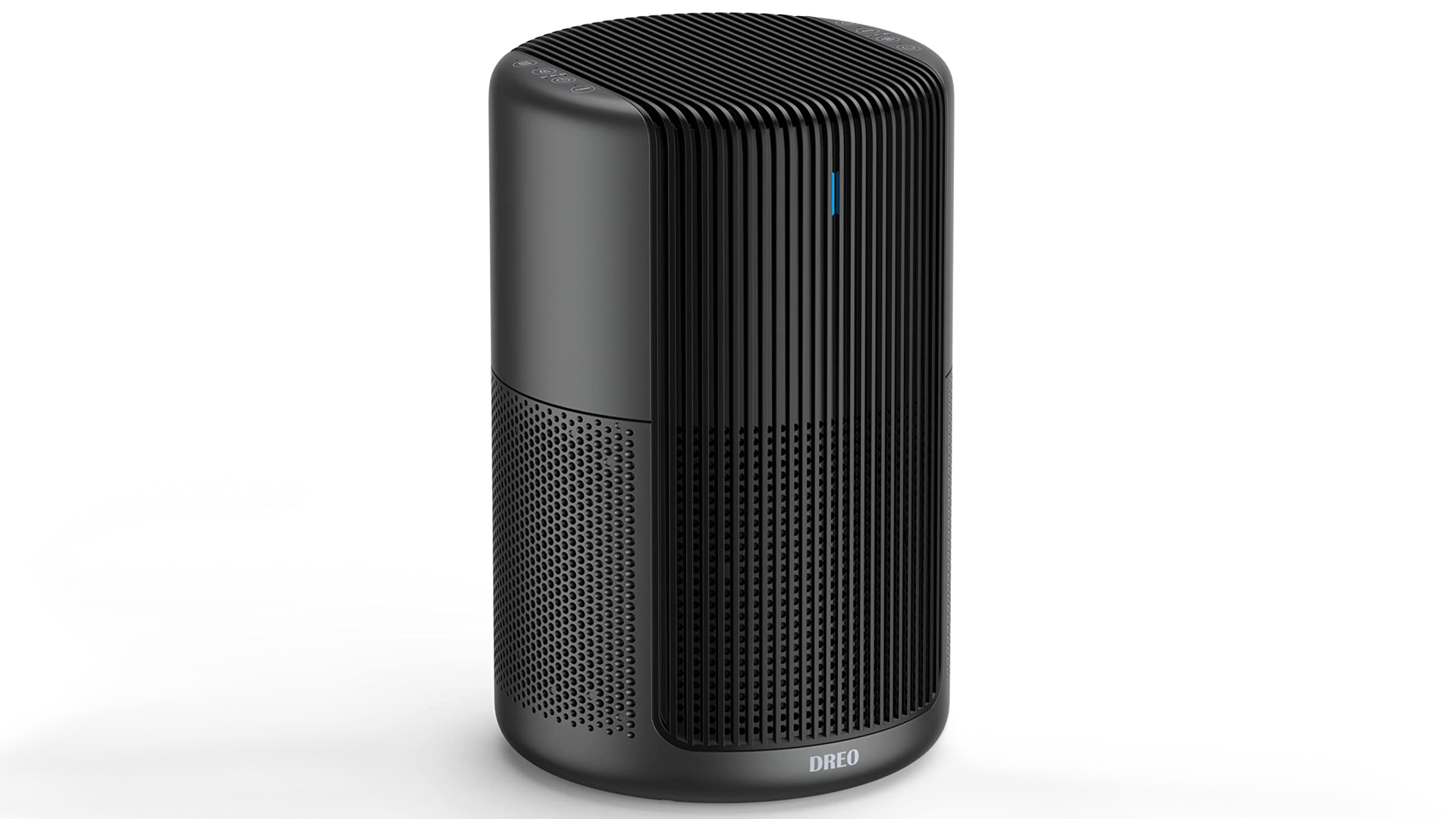 A few months back we were asked to do a review for an air purifier from Dreo. We live in the desert, in Las Vegas. It's been windy AF these past few months too. And I mean WINDY AF. You could look outside and see the dust in the air. You would not be able to see the mountains that I could typically see from my backyard for some days because of so much dust. There was even a warning that came across my phone one day telling me to stay indoors. It's just too windy and the visisibly was down bad.
Generally, whether I kept the windows closed or opened in my home, it didn't matter, dust was everywhere. It piled up and it's some of the worst I've seen in my entire life. I was dusting my consoles and nearby Lego sets weekly with air cannons, cloths, and tiny little vacuums. We put the Dreo in the game room, and a month later, there is 0 dust build up around our consoles and Lego displays. Honestly it's hard for me to believe if I wasn't seeing it myself.
---
Today after about 30 days of use we removed the filter to give a nice rinse in the sink. It is so convenient that the filter is removable and washable in water. You can see the before and after below.
BEFORE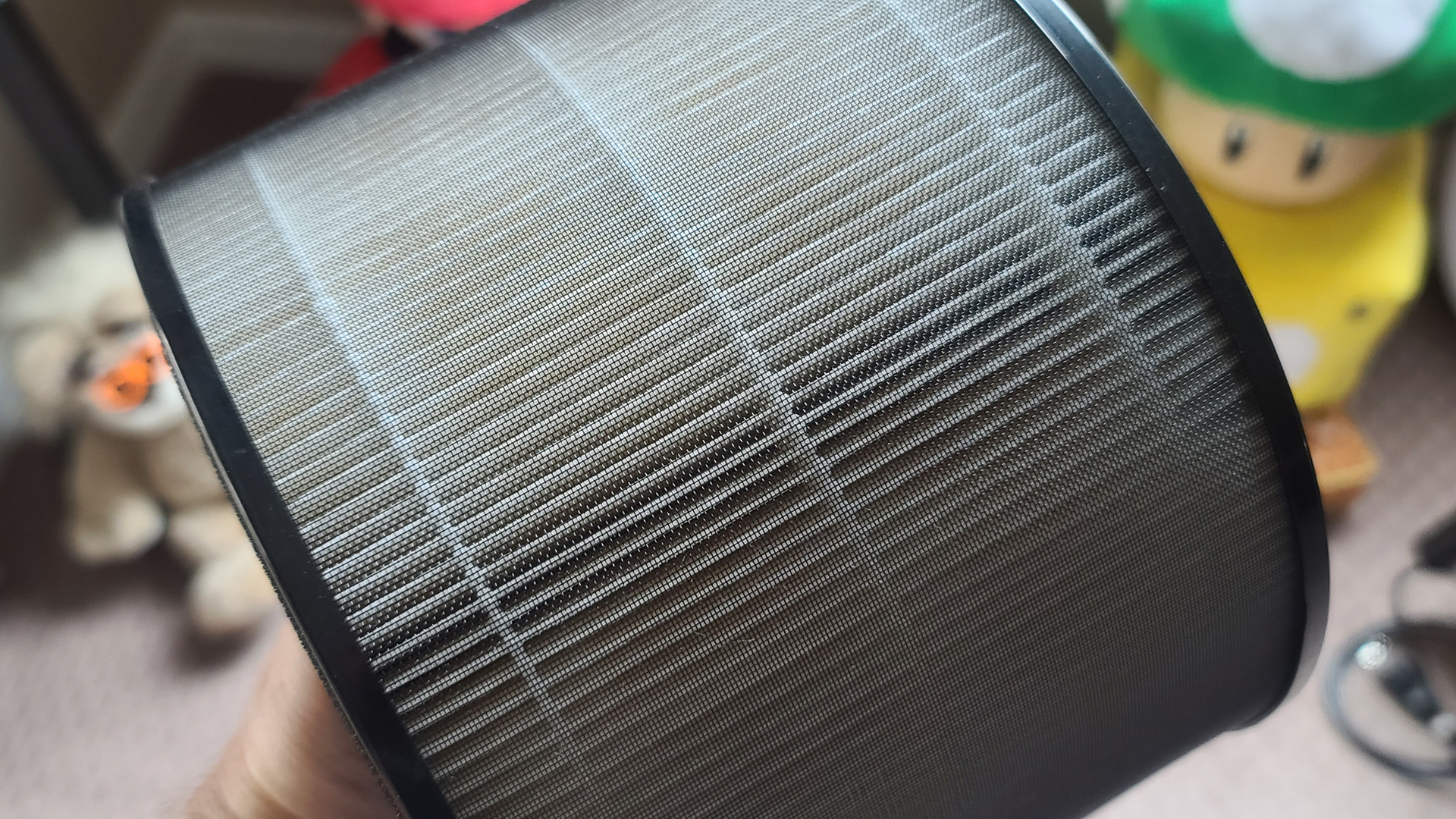 AFTER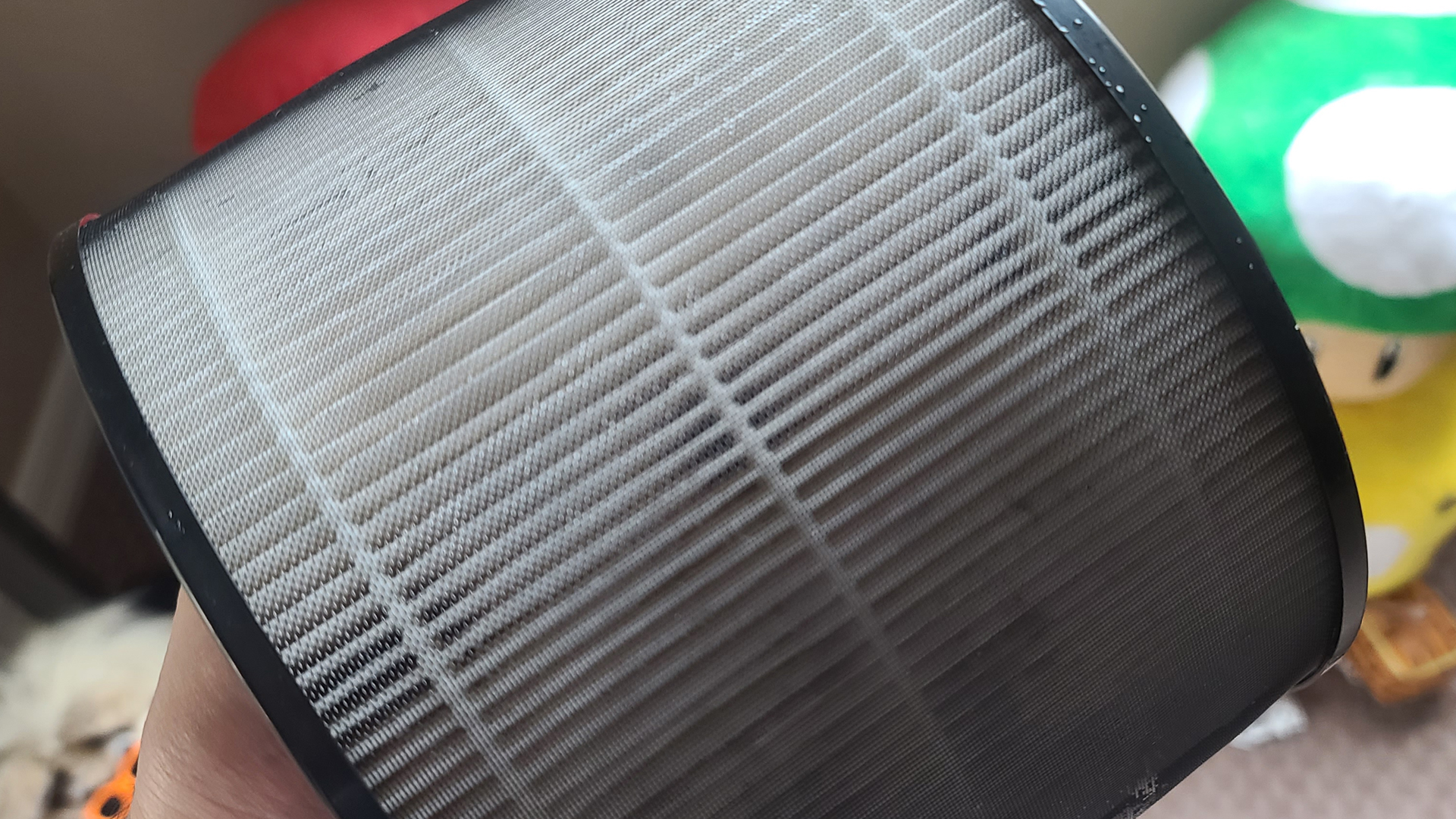 I'm fully recommending this air purifier. If you're looking for something to help clear the air in your house and especially in your game room or any room that you want to lower the dust and nasty air stuff. Check the Dreo Air Purifier, it's great! Order one now from Amazon.
Verdict: Buy It