Community Arthvader Fights: Street Fighter III Third Strike Online Edition matches from 12-10-2012
By Arthvader — December 10, 2012
Tags: arthvader-fights blog ranked-matches remy street-fighter-3-online-edition video
---
I'm back with a new set of matches to start up a new week. Come and check out these fights. Today's character choice: Remy.
Welcome to yet another installment of Arthvader Fights. Today, I'll be posting up some of my more recent ranked matches that I fought in. Once again, I've decided to stick to my main and use Remy for these matches. To me, Remy is unique to my play-style in this game, especially with the potential mix-ups that I can cause on my opponents, causing them to mess up and leave them open to some pain. I do hope you enjoy watching these matches as I had in fighting in them.
These Matches were fought on and uploaded on 12-10-2012:
---
Arthvader043088 (Remy) Vs. RoCkZtAr52 (Necro):
Arthvader043088 (Remy) Vs. CrazyNolt (Akuma):
Dr EyeZeN (Twelve) Vs. Arthvader043088 (Remy):
Arthvader043088 (Remy) Vs. Tyronasaurux (Akuma):
Arthvader043088 (Remy) Vs. BovineUniGrad (Urien):
---
Tell me what you thinks of these fights? Which match do you considered to be your favorite amongst all the matches I've put up? Leave your comments down in the bottom. Don't forget to vote and share. Don't be a Jimmy!!
Find these and more of my matches in 3rd Stike in my 3rd Strike playlist on youtube:
http://www.youtube.com/playlist?list=PL8F8AE4839908B35F&feature=mh_lolz
Other Stories Posted by me:
Arthvader Fights: Street Fighter III Third Strike Online Edition Matches from 12-6-2012
Arthvader Fights: Street Fighter III Third Strike Online Edition Matches from 12-3-2012
Arthvader Fights: Street FIghter III Third Strike Online Edition Matches from 11-29-2012
Arthvader Fights: Street Fighter III Third Strike Online Edition Matches from 11-27-2012
Arthvader Fights: Street Fighter III Third Strike Online Edition matches from 11-20-2012
Street Fighter III Third Strike Online Edition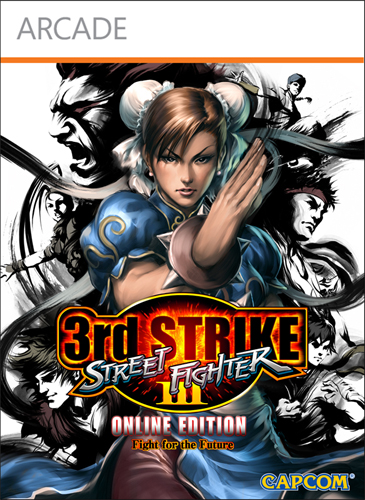 17,832 Views
26 Stories


Editor's Choice
Release Date: Aug 23, 2011
Trending Video Games