Fantasy Wrestling Game Announcement and Beta info
By goukijones — March 12, 2011
Tags: beta dropthebelt fantasy-wrestling game
---
This is an exclusive Gouki.com LLC production. It will feature WWE Superstars and Divas. You can commission your own league or join an existing one. Please check it out and help us test our first ever game.
Build your own fantasy wrestling league on DropTheBelt.com. DropTheBelt.com is an official Gouki.com "other" site that is dedicated to all things professional wrestling.
The Fantasy Wrestling game has been in predevelopment for over six months and Gouki.com is proud to announce that we will be having an online beta soon. I would like to encourage everyone to come check it out, especially if you are a fan of the WWE.
You can follow then end of our current season now on DropTheBelt. There you can also check out the Rule Book and see how we've been keeping score on the shows.
So get over to DropTheBelt.com right now and register.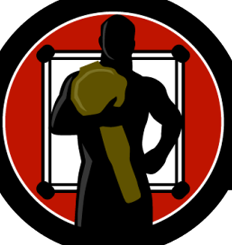 2,671 Views
4 Stories


Editor's Choice
Release Date: Apr 4, 2011
Trending Video Games