Marvel vs Capcom 3: Fate of Two Worlds Review
By Cinderkin — February 14, 2011
Tags: exclusive exclusive-video marvel-vs-capcom-3 mvc3 news review video
---
It's been 11 years and Marvel vs Capcom 3 is finally here... too bad it's terrible. After all these years this is what Capcom has to offer? An unpolished game, broken game play, and and uninspired storyline. MvC3 is a complete disappointment. Find out why!
Now that I've got your attention, I just wanted to say that everyone on the Gouki.com crew loves Marvel vs Capcom 3.
Summary:
Marvel vs Capcom 3: Fate of Two Worlds is finally upon us. After 11 years of waiting since the release of the well-known and still played Marvel vs Capcom 2, Capcom and Marvel Comics unite once again. The 3 on 3 brawler is back and better than ever with 36+ characters, 100+ hyper combos, and dream match-ups galore. After spending well over 12 hours of straight Marvel vs Capcom 3 action the Gouki.com crew is still itching for more. Capcom and Marvel favorites such as Ryu, Chun Li, Captain America and Spider-Man return as well as adding some new faces to the games franchise like Dante, Arthur, M.O.D.O.K and Deadpool. Marvel vs Capcom 3 is something to be remembered.
Story:
Marvel vs Capcom 3 has an impressive storyline this time around. A great threat is upon the two worlds of Marvel and Capcom. Dr. Doom has gathered all the most evil villains of the Marvel universe, such as Super Skrull, Magneto, and Dormammu and joined forces with Albert Wesker in a plot to join their worlds in order to conquer them. That is until Galactus from the Fantastic 4 is awakened and threatens the entire earth. It is up to all of the heroes and villains to stop Galactus before he destroys both worlds and rules the galaxy.
Here is a video of a full Arcade run through, but check out Galalctus at 12:36!
Gameplay:
The gameplay of MvC3 is unlike the other vs series where the button configurations are of 4 buttons instead of your classic 6 button set up. What has returned from MvC2 is the 3 vs 3 2D action. Choose up to 3 characters from Marvel, Capcom, or a mix between and battle it out against a team of 3. Character assists return as well as hyper combos. What is new in MvC3 is the X-Factor, which is what you would call your desperation or clutch card. Activating X-Factor not only heals your fighter during battle, but also makes them stronger and gives them better defense. X-Factor lasts longer and is more effective when only 1 fighter of a team remains, but using it earlier has its advantages as well. Also new to the series is tagging out fighters within combos. Launch your opponent into the air to continue a combo and you can tag out to your next fighter making the combo even greater. Capcom has made MvC3 more accessible than ever with the new Simple Mode. Simple Mode allows those new to the vs series to be able to jump in with a simplified control scheme and still pull off insane combos, making Marvel vs Capcom 3 fun and accessible for beginners, advanced or any skill level.
Game Modes:
MvC3 has a good amount of modes this time around, and will suit everyone. There is your classic Arcade mode where you pick a team of 3 and fight through 6 stages before reaching the final boss fight. Arcade mode is your story mode for MvC3. Then you have Versus mode, which if you have friends over this will take up most of your time. 2 players each choose a team of 3 and battle it out for bragging rights among friends or each other. The Gouki.com crew played this mode the most and we still can't get enough. New to the Marvel vs Capcom series is Mission mode. Mission mode is a list of moves and combos that must be completed for each character. There are 10 missions per character and they each get increasingly more difficult. Training mode has returned from MvC2, but is better than ever. Training mode is one of the best features in the game, because it allows you to not only mess around, but learn combos, tricks, and more.
Check out this video of me going through some of the trials with a few characters
Visuals:
MvC3 runs on the MT Framework in full 3D and is the most impressive vs game to date. It simply looks amazing. The colors, the lighting, the character models, even the stages are impressive. Capcom has really outdone themselves with MvC3. The game just looks too good. Each character is done is full 3D, with defining characteristics that truly sets them apart from anyone else in the cast. From The Hulk's veins, to Wesker's Jacket, every character has something that brings out their personalities; sprites are a thing of the past. The stages are wonderful with how each has things that make them stand out from the rest. Capcom and Marvel fans will notice little cameos and easter eggs in the backgrounds of the stages. MvC3 looks stunning.
Audio:
The audio in MvC3 is wonderful. The voice work for each character is done exactly how you would expect them. When you hear Captain America say "Avengers Assemble" it will put a smile on your face. The characters each have close to 60+ sounds and quotes that completely define them. Deadpool breaks the fourth wall with some of his quotes, and Ryu says things that you would expect from him. MvC3 also has quotes just based on character match-ups or team choices; it adds a nice touch to the voice work. The music is fantastic in MvC3 with character specific themes, as well as great menu themes. They even brought back the famous "Take You for a Ride" with a few remixes as well.
Online:
MvC3 has an online component that will please a lot of people, but also disappoint others. While MvC3 has Ranked, Player, and Lobby Battles which you would expect they dropped the ball on the 8-player lobby system. In games like Super Street Fighter 4 and Super Street Fighter 2 Turbo HD Remix, lobby play allows those not playing to be able to spectate the matches while they wait for their turn. MvC3 is missing this option as of right now, and hopefully will be rectified in a patch soon. Other than that the online is great. You can enjoy player matches to test your skills against others for fun, or you can jump in a ranked match and battle against the best for points. With online play MvC3 is going to give you a ton of replay value.
Marvel vs Capcom 3: Fate of Two worlds is one of the best fighting games ever made, and will give you a fun experience for years to come. With the possibility for DLC the roster could reach into the 50's and we could see new modes, new stages, and plenty more. If you like fighting games, super heroes, or just having fun in general then Marvel vs Capcom 3 is the game for you. Don't be a Jimmy and go out and get yourself a copy. Tell your friends to get it, you won't be disappointed.
Bottom Line: BUY IT!
Marvel vs. Capcom 3: Fate of Two Worlds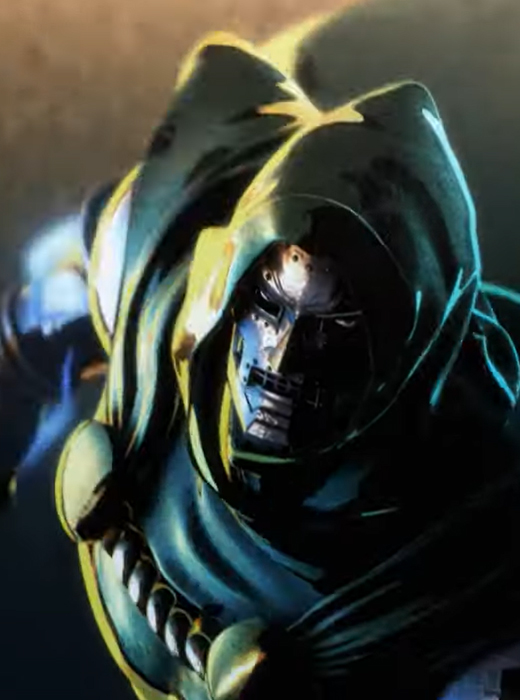 143,530 Views
139 Stories


Editor's Choice
Release Date: Feb 15, 2011
Trending Video Games