Community More good news from Brink
By DragonKiss83 — March 17, 2011
Tags: blog brink fps mmo news splash-damage
---
Expect lots to change with brink
Let me start with what caught my attention.
The anti-no-skill-kills rundown:
-- The focus is on team play and using your particular skills to help your squad achieve objectives.
-- The XP system rewards you for fulfilling objectives and helping teammates, rather than racking up kills.
-- No airstrikes, and no kill-streak reward abilities that can't be countered.
-- No grenade spam. Grenade-throwing is timed, and the weapons knock opponents down, but don't kill them instantly.
-- Overhauled sniping. No traditional one-shot, one-kill sniper rifles here!
From Gamespy http://xbox360.gamespy.com/xbox-360/splash-damage-project-untitled/1155420p1.html
---
I can see some people being pissed that they can't camp, or that you can't just run through solo and come out on top. But I also see a lot of people trying the game for these same reasons. To have a major push towards actual team play sounds like a great idea and I'm sure there will be some badass clans running around. But this also gives average gamers a chance to fight back. You'll still be able to pick the noobs out of the crowd and hunt their asses down if you like, so don't worry. And I don't care how good you are, we've all been caught by a camper and got pissed. But I see this game on a much more level playing ground. This just keeps looking like it might be the next game that really stands as something worth playing.
You agree? Or maybe you decided not to pick it up now? Either way let's hear it, don't be a Jimmy!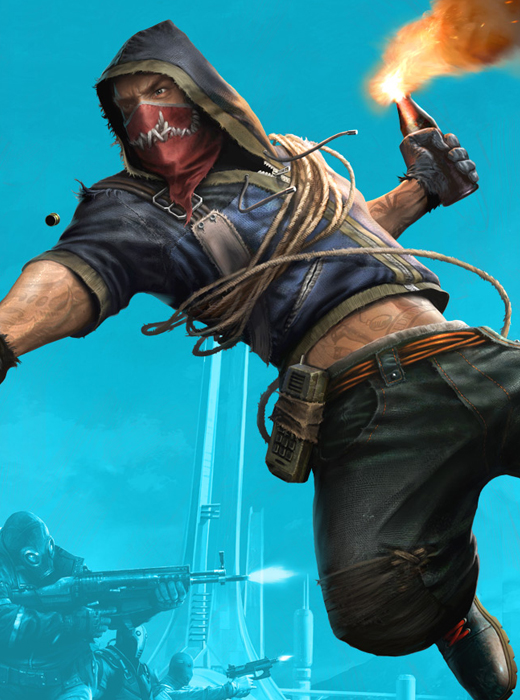 32,798 Views
16 Stories

Release Date: May 10, 2011
Trending Video Games