Community More Grand Championship Fights from EVO 2012
By Arthvader — July 13, 2012
Tags: evo-2012 mortal-kombat soul-calibur-v street-fighter-x-tekken video virtua-fighter-5-final-showdown
---
More Awesomeness from EVO 2012 Grand Finals.
In case you missed these Fights in the Grand Finals, here's your chance to see four of them (Genexsis83 put up 3 of the remaining fights in an earlier story.):
---
Soul Calibur V Finals
Shining Decopon (Tira) Vs. Shen Chan (Cervantaes)
---
Street Fighter X Tekken Finals
EG Rickie Ortiz + PR Balrog (Rufus + Ryu) (Team USA) Vs. WW MCZ Infiltration + Laugh (Ryu + Rolento) (Team Korea)
---
Mortal Kombat Finals
KN EMP PerfectLegend (Kung Lao) Vs. vVv Nos CD JR (Rain, Kabal)
---
Virtua Fighter V Finals
RZR Fuudo (Shun) Vs. Shironuko (El Blaze)
---
Tell me what you think of these fights. Leave your comments down in the bottom. Don't Forget to vote and share, and remember, don't be a Jimmy!
Other Stories posted by me:
Street Fighter X Tekken DLC Characters and Balance Patch news
4 More characters confirmed for Tekken Tag Tournament 2
Marvel Vs. Capcom Origins to be released in September
Arthvader Fights: Street Fighter III Online Edition
Arthvader Presents: Metrocon 2012 Picture Showcase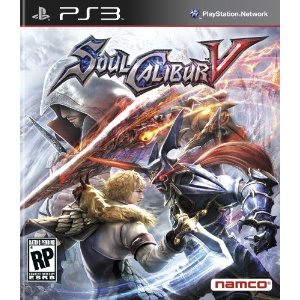 7,426 Views
8 Stories

Release Date: Jan 31, 2012
Trending Video Games