Star Wars Battlefront II Review. Final. 1 Year After Release.
By goukijones — October 14, 2018
Tags: blithering-blathering boba-fett galactic-assault heroes-and-villains review star-wars star-wars-battlefront
---
If you are a Star Wars fan and haven't tried this game, you should really think about it!
When the game was to be released, Star Wars Battlefront II was all up in controversy. There was going to be a pay-to-win system in the game. At that point I was already out. Wait just one moment though… right before the game was released EA announces that loot crates won't take real money and the system was going to be reworked. I still didn't buy it so I decided to watch a bunch of different streams for about a week and then make my decision. What I saw was people having fun. A Lot of fun and I was in.
I played it pretty hardcore everyday for almost 4 months. I was rank 43 (50 was the highest at the time.) and I had all of the guns and attachments unlocked. I didn't have all of the Star Cards. Star Cards were the packs you opened up to level up your cards. You could still just play the game and get the ingame free credits and buy the crates to level up the cards. That's what I did. My collection was solid. Boba Fett was my absolute favorite. He was eventually nerfed, but I still have good chemistry with the controls. Star Wars Battlefront II has been a very solid experience for me. I love the game.
---
I have been playing again recently and there is a whole new system in place for leveling up. Now if you play a character, you get XP for that character and can level up the cards that way. It's great, it is way more fair for everyone to start out that way, but I've been playing for a long time, so when I sign in recently to play I feel a bit leveled up already. I can recall all of the maps very clearly. There were a few new ones in Heroes VS Villains and I adapted quickly. The game is still very solid and even more fun now than at the launch in my opinion. General Grievous is supposed to be releasing this month. I think it's going to be on… October 26. I probably won't be visiting Star Wars Battlefront II again for a while. I will be on the Battlefield V. HMU GoukiJones XBL.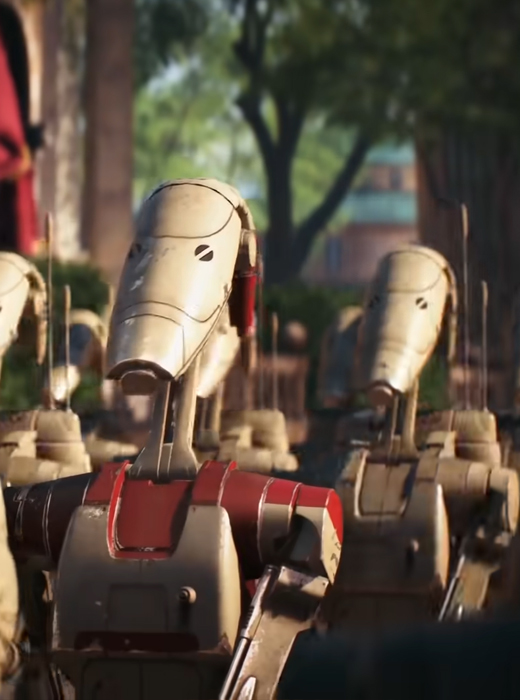 3,039 Views
5 Stories

Release Date: Nov 17, 2017
Verdict: Buy It
Trending Video Games