News: Tick Tock "Steam Deck" Dock
Posted by: goukijones Oct 6, 2022 | 0 comments
Tagged: news
View all stories by goukijones
---
For less than $100 you can hook your SD to your TV.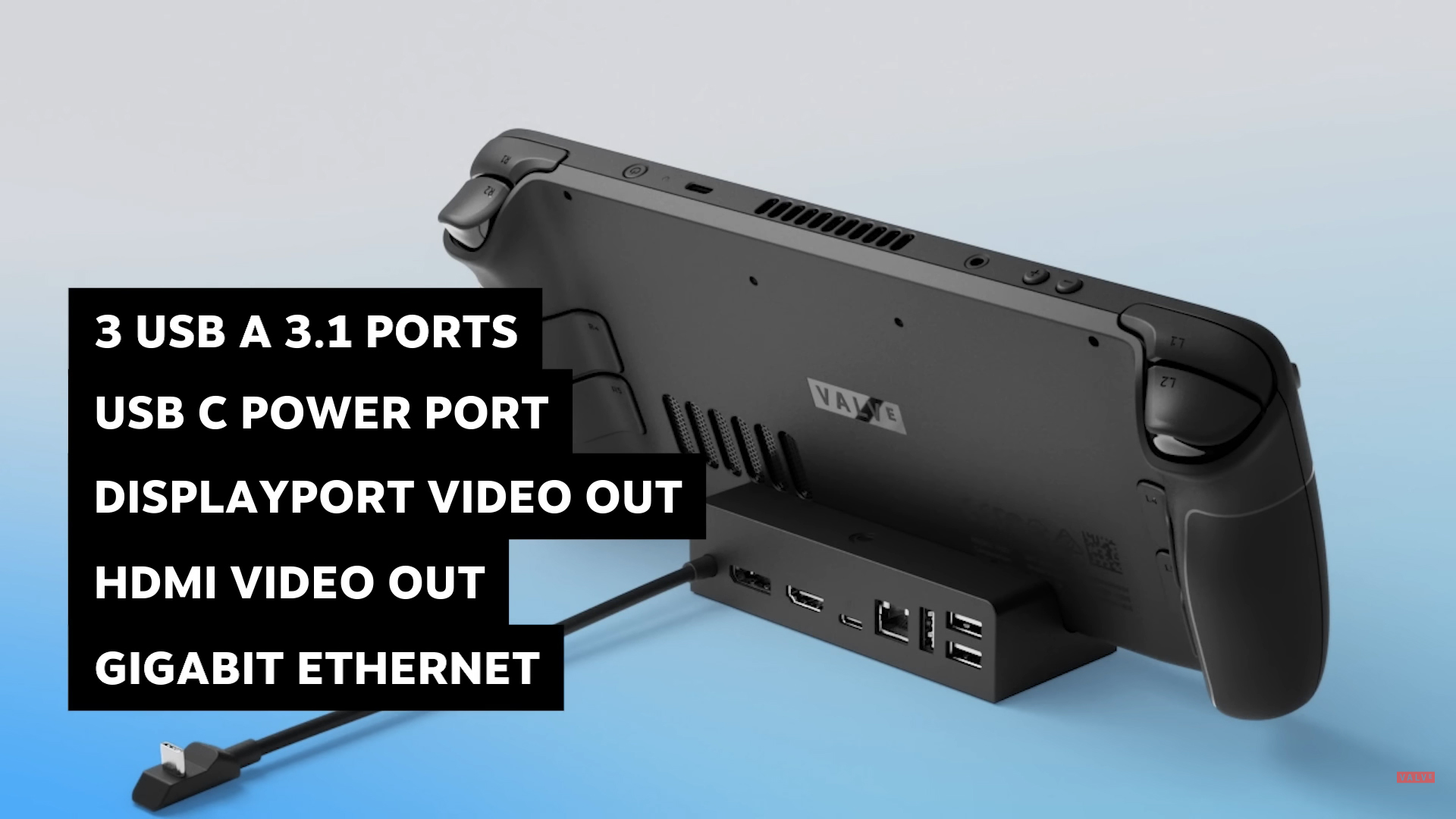 Today Steam announced the Steam Deck Dock. A new device that you can charge your Steam Deck and hook up to various outputs.
3 USB A 3.1 Ports
USB C Power Port
Displayport Video Out
HDMI Video Out
Gigabit Ethernet
Also Valve said all current Steam Decks on order are being filled immediately. You will get the email soon! There is also tons of NEW supply available and you can order one for yourself today. Now's your chance to get a Steam Deck if you haven't got one yet!
---
Original source.
---
[UPDATED] Oct 8, 2022 4:02:53 PM
Oct 8, 2022 by goukijones
The video was removed. There was a scene showing a Switch emulation. Uh oh!