Preview: "Tiny Tina's Wonderlands" New Job Class: BlightCaller
Posted by: goukijones Aug 11, 2022 | 0 comments
Tagged: preview
View all stories by goukijones
---
One night of final combat will take place.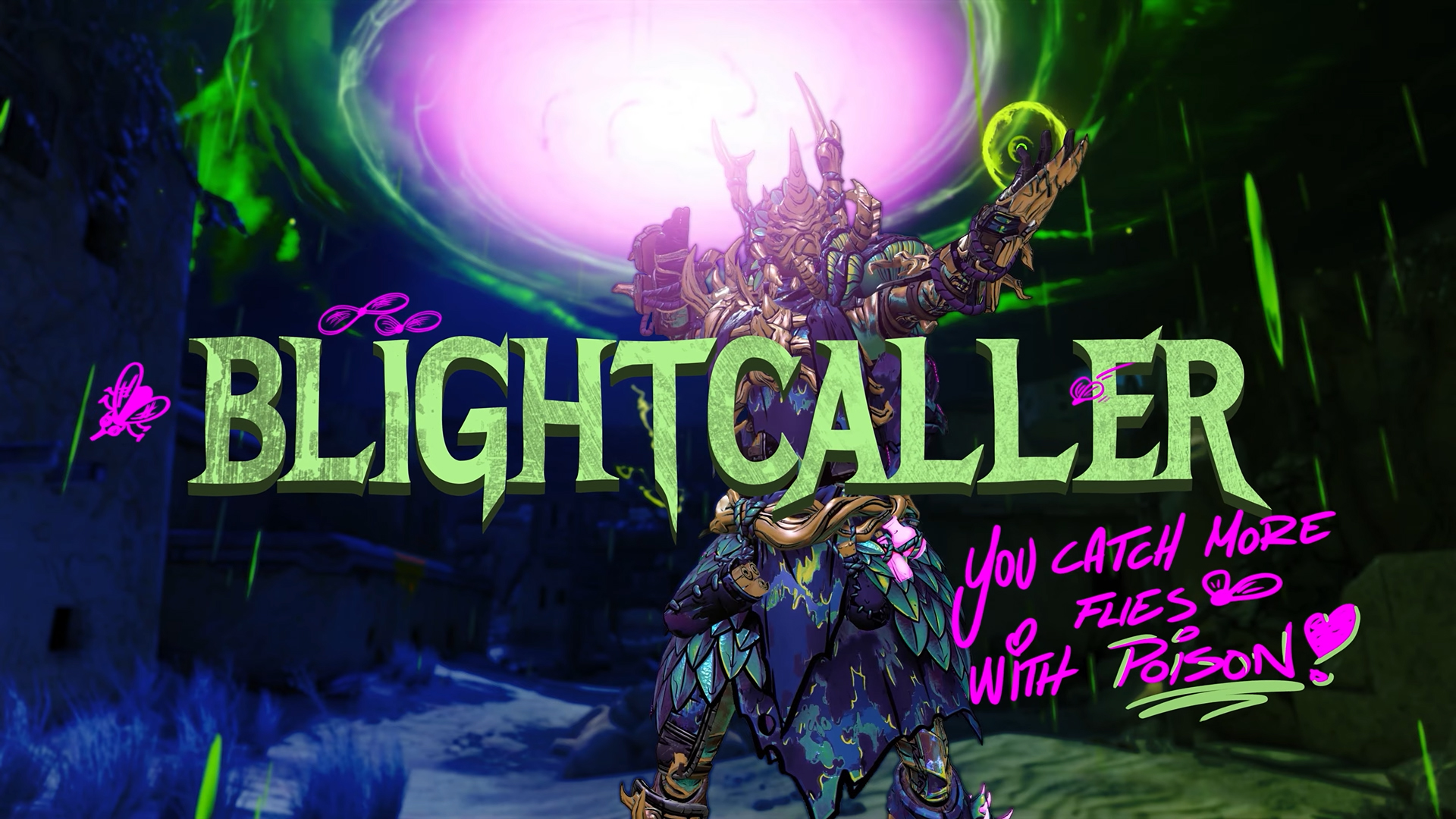 The Blightcaller has a turret called the Bog Totem, which appears to shoot out slow ass skulls toward the enemies. The Plaguestorm which is a giant green cloud that rains down green death lightning bolts.
We haven't played Tina's in months at this point. This is now the fourth dlc and it also includes this new character class. Which is cool. Of course I'll have to be lucky and already have a compatible subclass to go with the Blightcaller, but we'll see. There's also a new boss in this DLC called Redmourne, a three-headed dragon. Yeah, I might need to get back in there and kick his buttocks!
---

2,965 Views
12 Stories

Release Date: Mar 25, 2022