WWE Extreme Rules 2011 PPV SmackDown VS Raw Simulation [HD]
By goukijones — May 1, 2011
Tags: batrastered christian cody-rhodes exclusive-video extreme-rules fnjimmy jack-swagger jerry-lawler jim-ross michael-cole ppv rey-mysterio steel-cage the-miz video wrestling wwe
---
WWE Extreme Rules 2011 matches simulated with SmackDown VS Raw 2011 AI. The matches are as accurate as the game will allow with it's extensive options. The Matches are in HD. The matches are unedited. Including Michelle McCool VS Layla (Loser Leaves WWE)
This is now the 6th PPV we've recreated with WWE SmackDown VS Raw 2011 the videogame. This is also the most accurate we have ever been. All of the matches are in HD. For the first time ever we have every match from the PPV, unless they slide one in on us during the actual event. We hope you enjoy, some of these matches are better than real life.
All of the matches have been recreated as accurately as possible. Not all match types were available in WWE SmackDown VS Raw, such as A Country Whipping Match and we also could not put a vacant championship up for the Del Rio VS Christian match, so we gave the belt to Del Rio.
---
*WATCH IN HD 720 60FPS - Don't be a Jimmy!
Cody Rhodes VS Rey Mysterio (Falls Count Anywhere Match)
---
Jerry Lawler & Jim Ross VS Michael Cole & Jack Swagger (Flaming Table Match)
We couldn't do a Country Whipping Match so we chose one of our favorites from the game, a Flaming Tables match. This match goes for over 20 mins, because the table gets stuck in the corner. lol this game.
---
Michelle McCool VS Layla (Loser Leaves WWE Match)
---
CM Punk VS Randy Orton (Last Man Standing Match)
---
Special Bonus Match: BatRastered VS FnJimmy (Gouki.com Championship Match)
---
Alberto Del Rio VS Christian (World Heavyweight Championship Ladder Match)
---
Championship Triple Threat Steel Cage Match - John Cena VS John Morrison VS The Miz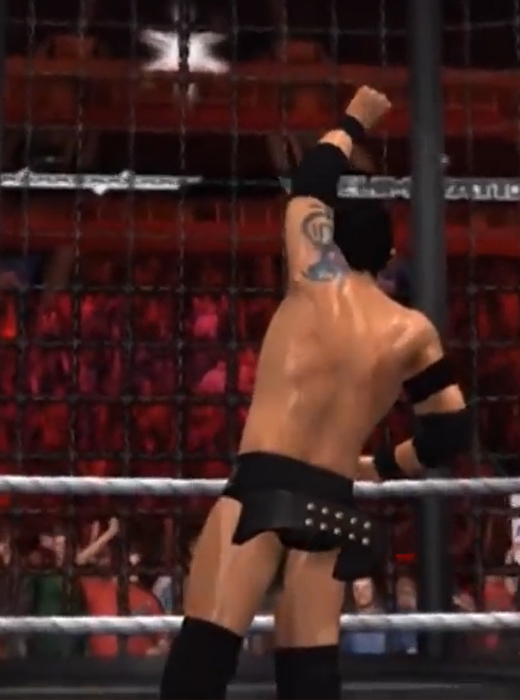 65,801 Views
21 Stories


Editor's Choice
Release Date: Oct 26, 2010
Trending Video Games