WWE SummerSlam 2011 AI Prediction Matches John Cena VS CM Punk
By goukijones — August 13, 2011
Tags: christian exclusive exclusive-video kelly-kelly predictions sdvr11-ppv sheamus video wwe
---
SummerSlam PPV AI Prediction matches are in. CM Punk VS John Cena was a little challenging. Also new music for Wade Barrett and Daniel Bryan edited in. These videos are made using the AI. We do not play during the match or edit the match.
Only 5 matches have been officially announced for SummerSlam, the WWE must think they can sell PPV with just a C-Lo Green concert promised to us. Sad face. The first two matches were guessing will be added to the card during the PPV.
---
Ezekiel Jackson VS Cody Rhodes
The Cody Rhodes intro was filmed twice so I could swap the audio. I had to swap the audio because the Cody you see in our video is a CAWs.
---
Alex Riley VS Dolph Ziggler
Alex Riley is a CAWs and we've added the custom music.
---
Wade Barrett VS Daniel Bryan
The Wade Barrett is DLC and his entrance music was added in post production. Daniel Bryan is a CAWs we DLd and tweaked. His NEW music was also added in post production.
---
Beth Phoenix VS Kelly Kelly
---
Sheamus VS Mark Henry
---
Randy Orton VS Christian
---
John Cena VS CM Punk
We had to do a lot of post production here. We filmed two different entrances so we could have John Cena and CM Punk both come out with the belt and the announcer would call them both WWE Champion. Added in CM Punk's new theme and the 2 static bumps at the beginning. Good stuff.
---
Please leave any questions or comments below. Don't be a Jimmy!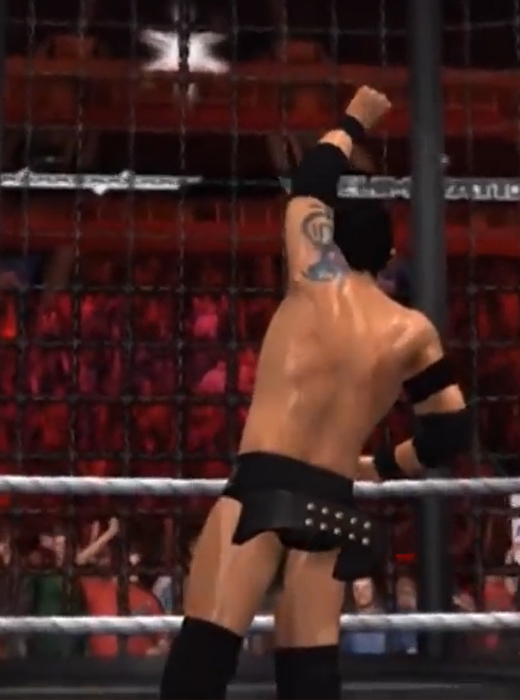 65,795 Views
21 Stories


Editor's Choice
Release Date: Oct 26, 2010
---
[UPDATED] Aug 14, 2011 4:50:21 PM
Aug 14, 2011 by BatRastered
Don't forget to check out our free WWE fantasy wrestling site at http://dropthebelt.com/
Trending Video Games