Bulletstorm
Tags: adrian-chmielarz bulletstorm cliff-bleszinski ea epic-games people-can-fly steven-blum tanya-jessen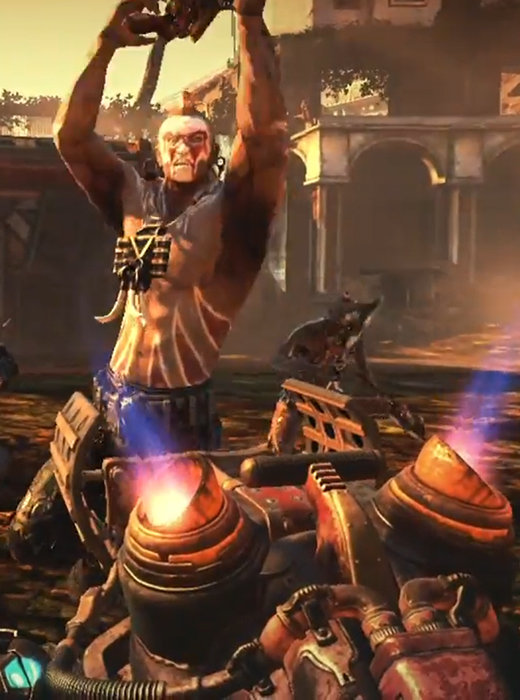 24,763 Views
20 Stories

Release Date: Feb 22, 2011
Bulletstorm takes place in a futuristic setting where a futuristic confederation is being protected by an elite band of mercenaries known as Dead Echo. When Dead Echo members Grayson Hunt and Ishi Sato discover that they had been working on the wrong side, they betray their squad commander and end up being exiled to the edges of the galaxy. Players take the role of Grayson Hunt a few years after his exile, who had since become a drunken space pirate. He ends up getting involved on an interstellar crash landing, where he meets his old comrade Sato. The two of them discover that they are surrounded by hordes of mutants and flesh eating gangs in an abandoned paradise. The two of them decide to work together once again to get off the planet alive and take revenge on the man who sent them there.
---
---
Bulletstorm Epic Edition
Amazon: For a limited time, pre-order Bulletstorm and receive a free upgrade to Bulletstorm - Epic Edition, which contains the full version of Bulletstorm plus early access to the Gears of War 3 beta, Peace Maker Carbine, boots and armor, 25,000 experience points, and visual upgrades for the iconic leash. Pre-order offer ends on February 21, 2011.
$0.99 release day shipping. Get it the day it comes out! Pre-order now.
---
Recent Stories
Gallery
Links
Trending Video Games