Deals Jimmy Metroid Other M, Mafia II, Red Dead sales
By goukijones — August 24, 2010
Tags: deals-jimmy news price-drop
---
Kmart has the Deal of the week again when you purchase Red Dead Redemption or Mafia II ... there's a catch though.
Deal of the Week
In-store only.
Red Dead Redemption with a $20 coupon at Kmart. Red Dead is going to be the game of the year. Unless you are a Jimmy and would rather play a Ninja Gaiden from 2 years ago.
Mafia II with a $20 coupon at Kmart. While you're picking up Red Dead, might as well get Mafia II too. The next game you buy at Kmart will be like $22 with tax. Stolen! All my receipts from Kmart are less than retail. I have two that are less than $25. I am saving money there.
Want to shop online?
You can save the same amount of money if you shop for games online. Amazon does free shipping which is a bonus, if you don't like to leave the house like me. I'm pwnn all day everyday, I ain't got time to drive a million miles to the store. Amazon also offers release day shipping, which works very well. I have never missed a release day shipping delivery. It's only one dollar more than the regular shipping, usually.
Red Dead Redemption as low as $44.99. Always get free shipping. So for an extra $5 here, you don't have to leave the house. Wink face.
Starcraft II PRICE CUT!! If you want to play this and don't have it yet, you are a Jimmy.
---
Mafia II Collector's Edition - Ships 8/24 Original MSRP $69.99
*Alert!* *Alert!* Price drop!!
Mafia II Collector's Edtion for the PC is now $66.99!!
Mafia II regular version Xbox 360 price drop. As low as $55.35. Always get free shipping.
*Alert!* *Alert!* deactivated.
The writing team from Mafia I returns to deliver another powerhouse script that portrays a tale of survival, camaraderie and the pitfalls of pursuing the American Dream. Collector's Edition extras: collectible brushed metallic SteelBook hard case, hardcover art book, Mafia II orchestral soundtrack, map of Empire Bay and the Made Man Pack (in-game downloadable vehicle pack and two new "made man" suits.) Players will be immersed in the Golden Era of America as Mafia II features tracks from some of the era's most influential artists. Take part in car-to-car gunfights, hand-to-hand combat and gunplay, forming an intense and exciting experience. 2K Czech's next-generation engine, allows gamers to travel from outdoor environments to intricately designed interiors without the need for loading times.
---
Metroid Other M - Ships 8/31 $49.99
Amazon - $49.99 Free Shipping and $20 off a future video game purchase.
EBGames and Gamestop - Reserve Metroid: Other M and receive a collectible GameStop Exclusive art folio featuring 16 individual high-quality cards.
---
Halo Reach Legendary Edition - Ships 9/14 $149.99
Includes a $20 coupon on a future purchase - Additionally, you'll receive access to an exclusive in-game Spartan Recon helmet variant. EBGames and Gamestop also have exclusive DLC.
Halo Reach Game Game Disc in custom case modeled after a recovered ONI data module" A custom in-game Elite armor set for use in Reach's multiplayer modes. Artifact Bag containing a brand-new piece of the extended Halo universe: The personal notes and documents of the creator of the SPARTAN program: Dr. Catherine Halsey. Dr. Halsey's ONI Security Badge. Embroidered Spartan II Patch. Noble Team statue expertly crafted by the artisans at McFarlane Toys. Individually molded, hand-painted and individually numbered, this statue is a must-have for any serious "Halo" fan UNSC-themed custom packaging. An exclusive in-game Spartan armor effect.
Write a story about Halo on Gouki.com and win the Halo Reach Legendary Edition FREE! Release day delivery!!
Halo Reach EBGames and Gamestop pre-order bonus DLC
Halo Reach Also includes FREE DLC Spartan Recon helmet with the Visor/Blast Shield ***Updated*** (from bungie.net) "If you don't preorder the game from Gamestop, you will never see the chest piece in your Armory. We aren't going to wave the banner of something you can't acquire because you didn't purchase a particular SKU, or buy from a particular retailer. Buy whichever version of the game you covet at your favorite retailer."
Halo Reach Limited Edition Xbox 360
This should blow your mind! A beautiful new Halo Reach Limited Edition Xbox 360. Custom painted Xbox 360, 2 controllers with custom paint and Halo Reach are included. 250GB Hard Drive, a headset and everything else you need to get pwnn on Halo Reach Day 1!
Halo Reach Limited Edition Xbox 360 - Select 250GB Halo Reach Bundle
---
Final Fantasy XIV Collector's Edition - Ships 9/22 $74.99
Additionally, you'll receive an in-game bonus item, the Onion Helm. (What happened to the Garlond Goggles? Standard edition only.)
Collector's Edition Content includes the following
Early Access code! (8 days prior to standard edition)
FFXIV Game Disc, Behind the scenes DVD, Buddy Pass Insert
"Right of Passage" voucher, In Game Item, Branded Security Token, and Travel Journal
Delivered by mail-Personalized and numbered "Right of passage" document
Read More - Final Fantasy pre-launch secret base
---
Microsoft Points on sale today!
Are you like Jimmy and spend you hard earned Microsoft Points on premium themes that only you can see? Well this order some more points while they are on sale. That Lara Croft XBLA game comes out this week and I know you want to play that. ESPECIALLY if you are a Jimmy!
It's like FREE MONEY
Xbox 360 Live 1600 Points $16.54 Free Shipping.
---
250GB hard drive Xbox 360 - Limited Edition Final Fantasy XIII bundle.
This new deal on Amazon includes, a Final Fantasy XIII faceplate (valued at at least $20) Final Fantasy XIII, UFC Undisputed 2010 and Bioshock 2. Of course 2 wireless controllers are already packed into the Xbox 360 with this version. This is a steal. If you need new Xbox 360 or don't have one yet, now is the time. You're going to save over $200 on all of this stuff.
Your Fantasy Console - Bundled with UFC 2010 and Bioshock 2 $299.
---
All Units! I frickin' love Halo Wars Jimmy! Straight up, easy to master, excellent controls, real time strategy game. It's in the Halo Universe! What more could you ask for? Especially if you don't care too much for RTS games. Anyway a member of the nubfarm had asked to post a link to a fairly priced copy. It's still $29.55 because it's good shit. You can't find it as low as $25.55.
---
GameFly packages and deals ...
GameFly 2 games at a time. 3 months for $45 bucks.
Games
Huge sale happening @ GameFly right now. Click here.
---
Don't be a Jimmy! If I missed something let me know in the comments below. I want to know what deals and games your are chasing down today as well. Comment and vote up and share this story around the internet. Thanks JIMAH!!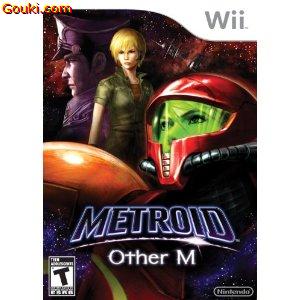 13,299 Views
15 Stories

Release Date: Aug 31, 2010
Trending Video Games