Final Fantasy XIV pre-launch secret base *New video
By goukijones — June 30, 2010
Tags: beta final-fantasy-xiv news release-date
---
Everything you need to know about Final Fantasy XIV, release date, bonus content, in-game items, collector's edition, open beta phase, subscription fee, and early access to the game. *NEW open beta info
Final Fantasy XIV - Collector's Edition Ships 9/22 and the Regular Edition Ships 9/30
Final Fantasy XIV Collector's Edition will be available September 22, 2010 for $74.99. 8 days later the regular edition comes out.
This includes a $10 credit(if you pre order from Amazon.com.) Special access to the game 8 days before everyone else.
IN-GAME ITEM – Collector's Edition preorders will include a reward code to receive an exclusive in-game item, the Onion Helm.
EARLY ACCESS – Play 8 days prior to the release of the Windows PC Standard Edition (timing of access subject to initial server capacity).
BEHIND-THE-SCENES DVD – Get an insider look at the making of FINAL FANTASY XIV, with exclusive video content, interviews and more in this special documentary DVD.
SECURITY TOKEN – A FINAL FANTASY XIV–branded Security Token for use with your regular password.
TRAVEL JOURNAL – Record your travels in this beautifully bound journal filled with pages of never-before-seen concept art.
RIGHT OF PASSAGE – Redeem a voucher to receive your fully-personalized Right of Passage Certificate, each stamped with a unique serial number.
AMANO COVER – Special PC Collector's Edition illustration by renowned artist Yoshitaka Amano.
FREE GAMEPLAY – Free gameplay for 30 days.
The Game and the book. Pwn!
FINAL FANTASY XIV PC Collector's Edition pre-orders will include the Onion Helm, an exclusive in-game item which accelerates character recovery after falling in battle.
FINAL FANTASY XIV Windows PC Standard Edition pre-orders will include a pair of Garlond Goggles, an exclusive in-game item which increases the speed of skill progression.
***New Picture***
---
Final Fantasy XI bonus content
---
Final Fantasy XIV for PC will be available September 29, 2010 for $49.99. This includes a $10 credit(if you pre order from Amazon.com.)
---
Final Fantasy XIV for the Playstation 3 will be available March 31, 2011 for $59.99(if you pre order from Amazon.com.)
When you pre order from Amazon.com you get a price guarantee, if the price drop between the time you pre order and the game is release you will be refunded the difference. You can also have the game delivered the day it is released. This why I like to recommend Amazon.com so much Jimmy.
---
Final Fantasy XIV will have a $12.99 Subscription monthly fee.
Access to Eorzea is subject to certain license agreements and, after the 30-day free gameplay period, recurring subscription fees. All new game packages come with a period of free gameplay, one playable character and one non-playable retainer character (a non-playable character that provides free item storage and in-game merchant services). After the free gameplay period, the regular 30-day subscription fee will be $12.99. Each additional playable character will be $3.00 per period, with a maximum of 8 playable characters per account. Each additional retainer will cost $1.00 per period.
The game is available in these languages; English, French, German, and Japanese.
---
Don't know if you PC will run Final Fantasy XIV? Try this benchmark tool to test your system from Square-Enix. Click Here
---
Open beta start date is expected soon.
Final Fantasy XIV open beta test goes live.
I got an email from Square today and it told me to make sure I was signed up for the Final Fantasy Newsletter because information about the open beta will be coming out soon. Some Jimmy claims it's starting August 31, but he lists no source.
The email says "Get your PC up and running, because the open beta is just around the corner! To receive all the latest updates, click on VISIT SITE and register for the official FINAL FANTASY XIV newsletter. Also, make sure you check out the latest trailer in the MEDIA section."
*Update* Beta date possibly confirmed with this tweet from @FF_XIV_EN. So this is probably what is happening. Honestly though, we don't even know if that is an official twitter account. Fuck it! Irrelevant. The time has come. I can't wait. *end update*
Make sure you end up on this page and sign for the newsletter if you wanna know what's up with the Final Fantasy XIV open beta. http://na.square-enix.com/reg/ff14/
I just want to know if it's going to run on my machine at this point.
---
PRE-ORDER Final Fantasy XIV Collector's Edition NOW!!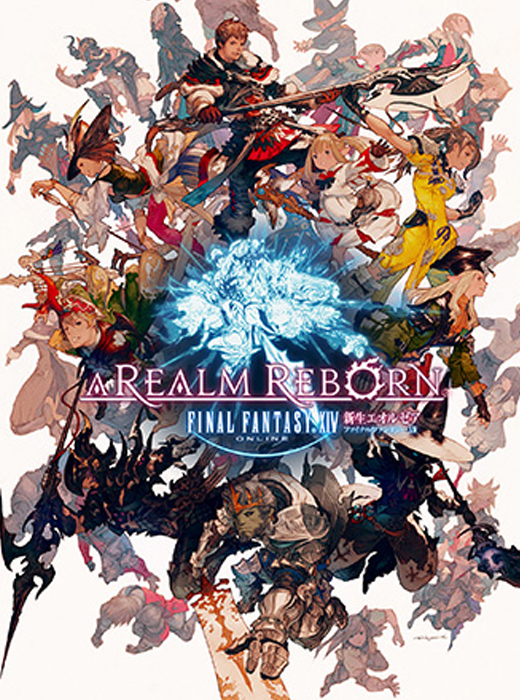 84,671 Views
124 Stories


Editor's Choice
Release Date: Aug 27, 2013
Trending Video Games