Review: "Halo The Series" Episode 1 Review SPOILER ALERT
Posted by: goukijones Mar 25, 2022 | 0 comments
Tagged: blog halo halo-the-series paramount-plus review
View all stories by goukijones
---
Everything is great, except when it gets weird.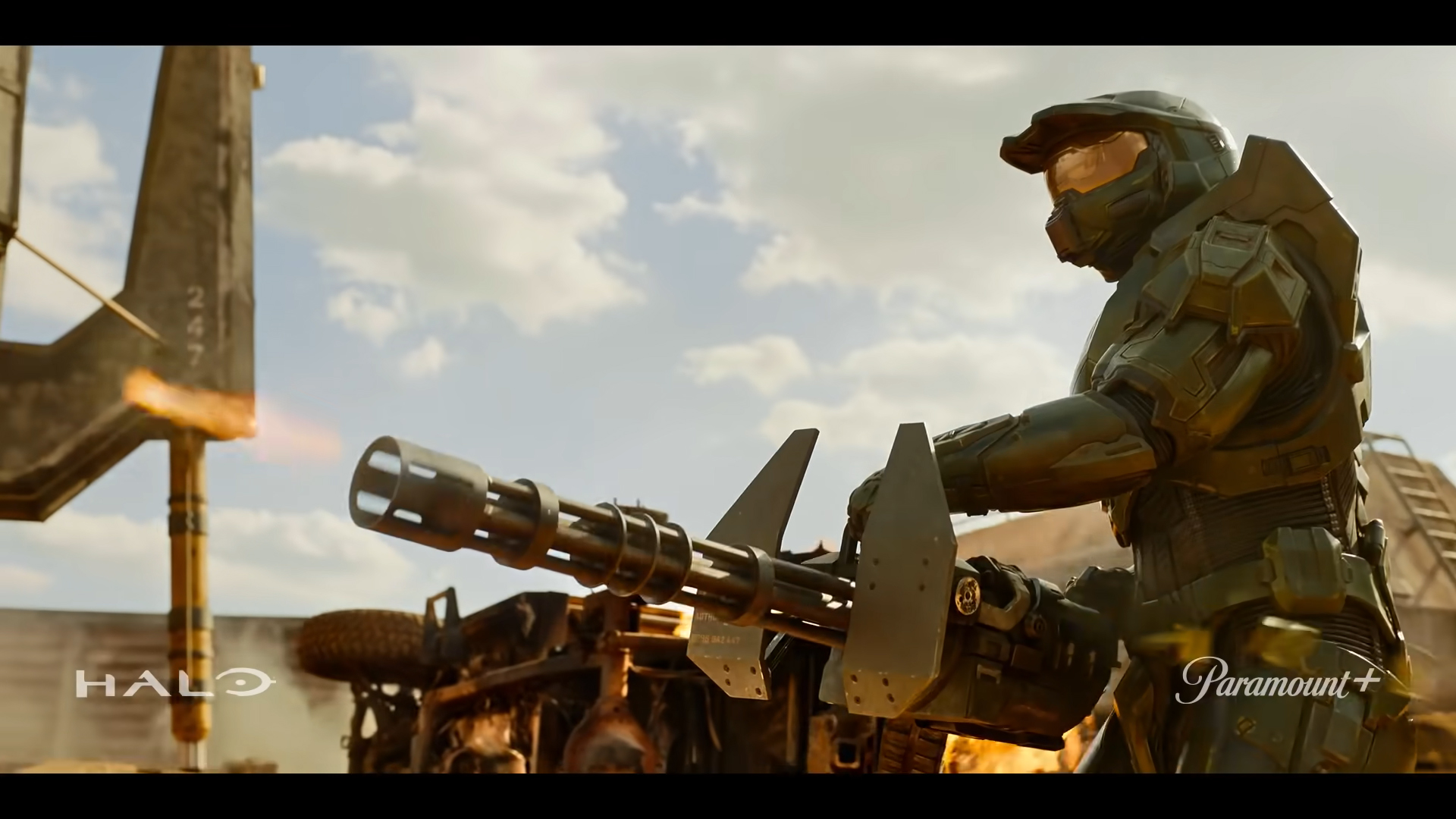 Extremely violent. Almost comical. Totally unexpected and I loved every second of the obliteration. The moment the first human gets disintegrated by a Covenant weapon my attention jumped up to 100%. I'm expecting Wraith tanks to come around the corner next. It wasn't that, but maybe 20 Elites and 1 red one come bustin through the town gate. All the humans and even the children get smoked before the Spartans arrive to finish the fight. The special effects you know aren't Marvel, but they weren't that bad either. The Spartan armor looked very real. The Prophet of Mercy was a beauty!
---
Anyway, Master Chief finds one leftover human after the battle with the Elites. He decides to take her back with him on his ship all alone. They become friends, but then the Chief gets the commands from base to kill her. Order 66 style or 72 was it? Well he doesn't kill her and the humans who are back on Reach decide to cut the oxygen on the Master Chief's helmet and his Pelican spaceship. It works on the girl, but not the Chief. Duh. Chief gets the oxygen back on in the ship and the girl wakes up. The girl blames the Chief for trying to pull some shit on her. What's the Master Chief's solution to this, to get her to trust him, it is to take off his helmet. He revealed himself to be some dude. That's when it got weird. He never put the helmet back on.
I loved the first episode so far and can't wait to see the entire season. Don't miss it. It's streaming on Paramount Plus right now!

933 Views
4 Stories

Release Date: Mar 24, 2022
Verdict: Buy It