WWE All Stars The Attitude Era Returns
By goukijones — January 19, 2011
Tags: news preview thq thq-san-diego trailer video wwe wwe-all-stars
---
Old school VS New school in this new WWE game. WWE All Stars. High flying and fast paced action. Over the top rope fun. A new control scheme. And the characters are ALL juiced and jacked up like the old WWF days. Vintage fun!
WWE All Stars
Yeah I know SmackDown VS Raw 2011 just came out a few months ago. Plus who watches professional wrestling? Well FnJimmy and the entire Gouki.com locks it up for Raw and SmackDown every week here in the offices. We have a Fantasy Wrestling league called the FUW. Oh it's serious over here. You know we got a wrestling website too, right? DropTheBelt.com
---
So you wanna know what's up with this WWE All Stars? It's an over the top action based beat-em up, flippin' and floppin' of a game. Looking at the pictures and seeing the character designs you can see right away that it is ridiculous. Not ridiculous in a negative way either. The game looks like it is really trying to have fun with itself.
Look at the size of those Jimmys. In the video it shows the wrestlers jumping all over the place. This game is nothing like SDvR2011, this game looks like pure action.
You yutes out there don't remember how WWE games looked like back in the day when the WWE was called the WWF. For Fuck yea! Back in the day, if you wanted to do a super in a wrestling game, we had to wait for a special icon to float around the ring and THEN have to catch. Now that's old school gaming right there.
Bad Game Wednesdays #5 - WWF Wrestlemania
Thanks to megascorchertv for posting. That guy is a Jiii-mmy!
WWE All Stars Launch Trailer
The greatest superstars of all time. 2 Generations, 1 ring. This does look like fun for the whole family right? Or at least the room of gay dudes watching wrestling every week. What do you think about the new THQ logo. Does that make you believe THQ is capable of making high quality products? They have the GAP logo of video games companies now. When I visited their site this morning, I got this pop up immediately:
"The new THQ logo expresses this evolution: Original, Creative and Powerful" You gotta believe in a company that gives you a pop up when you visit their site to get you pumped up about their new logo. What a bunch of Jimmys.
WWE All Stars is set for release on March 29, 2011.
Gamestop.com $59.99 Bonus content - Two bonus downloadable characters: Reserve WWE All Stars and receive The Million Dollar Pack which includes two bonus downloadable characters: WWE Legend and Hall of Famer, "Million Dollar Man" Ted DiBiase and his son, current RAW Superstar, Ted DiBiase Jr.
---
The Macho Man Randy Savage is still alive and he cut an amazing promo for WWE All Stars. All you youngsters need to get hip. That Macho Man is one of the greatest of all time! He's looking like something out of an NWO nightmare in the video below, but he's still got. Don't be a Jimmy!
We can't embed the Video because THQ, mister "The new THQ logo expresses this evolution: Original, Creative and Powerful" Doesn't have a proper embed form on their site. It's 2011 ya Jimmys, stop using that IE shit ya nuuuubfarm!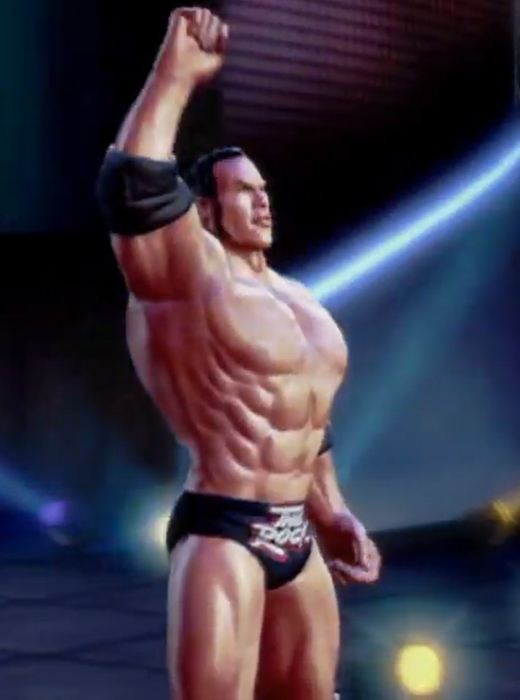 22,579 Views
11 Stories

Release Date: Mar 29, 2011
Trending Video Games