Dishonored Important Bullet Points The GoukiJones Review
By goukijones — August 9, 2013
Tags: blithering-blathering goukijones review
---
GoukiJones shares his pro & cons bulletpoint list for Dishonored. It's not supposed to make that much sense, but those of you who have played it will understand.
I played thru Dishonored. I played thru it 3 times. I like those games where you can sneak around & play the game in different styles. I've seen 4 completely different endings in Dishonored. That's something worth mentioning. Here's a few other notes I thot would be worth your time.
Boat rides suck.
Any of the cutscenes/talking I skip.
Do you accept the loaded game? Yes, start the level!
Horrible chain climbing mechanics.
Random bone shards. You need them.
We can do without all of the whale killing. Thank you.
Sleep sounds good.
Run in any direction. Use this feature to keep your enemies in front of you at all times.
Always talk to Piero first upon returning to home base.
The story is completely irrelevant.
Dream sequences? Skipped everyone of them.
Some levels could be skipped with 2-3 of the right moves.
Swimming is absolutely dreadful.
Watch out for the green slime plants.
What the fuck is the deal with the green slime plants?
Worst graphics Jimmy Gem nominee.
Beat it 3 times, saw for different endings. It froze once.
Definitely Rentable (Value $19)
Thanks for reading. Don't miss FnJimmy's Golden Video Review for Dishonored.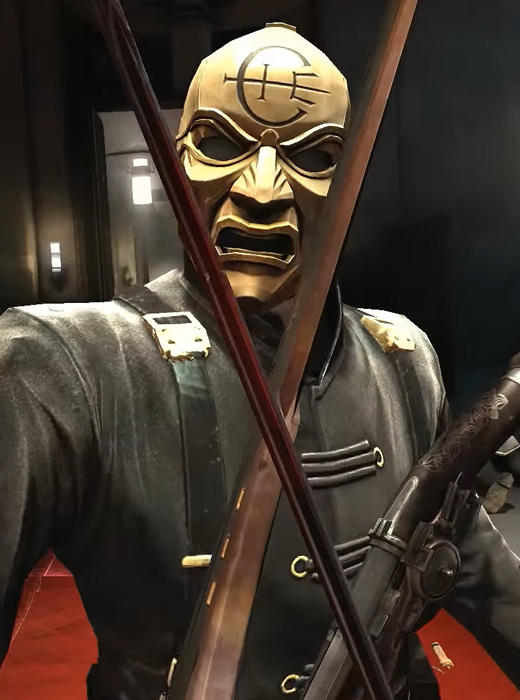 6,802 Views
16 Stories


Editor's Choice
Release Date: Oct 9, 2012
Verdict: Buy It
---
[UPDATED] Aug 22, 2013 10:12:23 AM
Aug 22, 2013 by goukijones
I love Dishonored. Who am I kidding?
Check out my review of the Witches of Brigmore DLC.
Trending Video Games