Top Internet Celebrity Searches During The Fortnite Pro-Am
By goukijones — June 22, 2018
Tags: blithering-blathering blog ninja youporn
---
During the Fortnite Pro-Am the internet did a crazy tilt with search analytics. Search engines became the tool used to find more information about the celebrity entrants and who they were playing with. The top searches may surprise you. They did me.
YouPorn reported Gamer traffic was down -13.57% during the event. This is evidence that gamers do have other interests beyond just the thrill of playing their favorite game. The Fortnite Pro-Am was the second major event for Fortnite this year. The first event hosted by Twitch streamer Ninja was located in Las Vegas and aptly name Ninja Vegas. Fortnite is a very interesting and exciting game to watch, especially at the high levels these players strive to maintain. At some points the storm area would get so small with 6 players still competing for the #1 spot. Towers being built to the sky, strategies and high-level endgame fighting that we had never really seen before.
---
The Pro-Am was also fun to watch for these same reasons. It may not have been as intense with everyone was not on the same skill level, but there was a good amount of people coming to play their best that day to win money for the charity of their choice. Well, except maybe Joel Mchale who was in stealth mode most of the match.
The internet searches during the event show that people wanted to know more about the players and celebrities that were unfamiliar to them. Jordyn James was the top searched girl during the event. I had never even heard of this girl until I read this story, just for the record. I don't even remember her being mentioned during the broadcast. Pokimane and SSSniperwolf rounded out the top 3 girls from the event. Desiigner, Markiplier and Ninja, in that order, were the most searched dudes. Everybody already knows who Ninja is in the Fortnite world so the number 3 spot didn't surprise me.
The introduction of Fortnite to the world seems to be changing how people play together. Events are drawing all facets of people to watch the competition like never before. I can't wait to see what comes next or where this phenomenon will take us.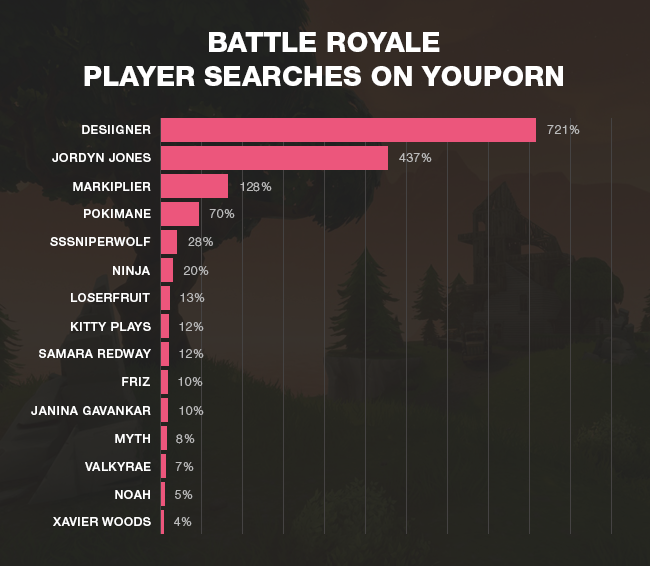 YouPorn Blog: https://www.youporn.com/world/e3-battle-royale/
Thanks for reading.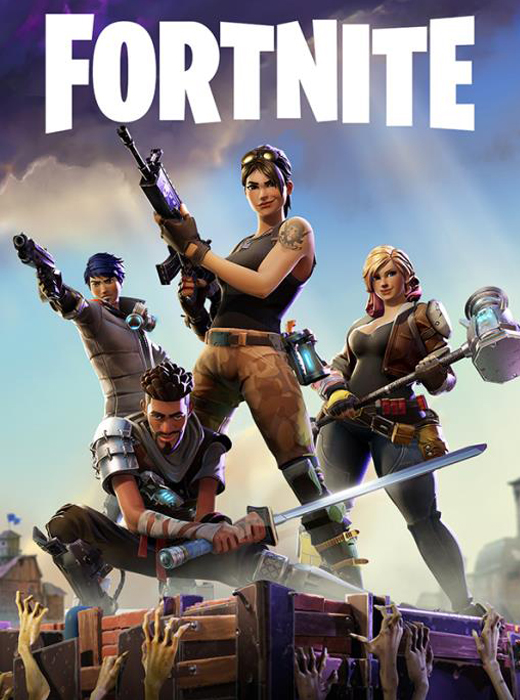 5,405 Views
16 Stories


Editor's Choice
Release Date: Jun 25, 2017
Trending Video Games