Ubisoft Booth E3 2013 GJ vs FNJ Exclusive Video
By goukijones — June 30, 2013
Tags: blog e3-2012 fnjimmy goukijones ubisoft
---
GoukiJones & FnJimmy talk about Ubisoft & some random Jimmy walks thru the shot. E3 2013. Some fuckin' nuab walking thru the shot.
Shout out to Ubisoft, thank you for allowing us to raid your booth & check out all of the games. Well we didn't see Watch Dogs, but I don't need to waste time at E3 on a game that is coming out in the next couple of months. We saw it during the press conference & it pretty much looked the same last year & was still on schedule. That demo was going to be basically more of the same.
We saw the Stick of Truth, now everybody remember this was a THQ game last year & was actually supposed to be released in March. Well THQ crashed & Ubisoft got the rights to this game. So I was interested to see how/if any of the game was changed. The last time I saw it was at SDCC. Now you can fight on the outside of instanced fights. Oh man, what am I trying to say. Say you're walking around in the over world, well in South Park you have the option to use a sling shot or whatever they had & take out 1 of the baddies, then run up to the guy next to him, touch him & then go into battle. I don't really know how well that is going to work in the game overall, but it seemed pretty smooth during the demo. BTW this game looks just like the show, it's amazing. Super hype!
AC17, skipped it. Don't care.
The car racing game where you're taking down money trucks. Looks cool. But it's cars, it's bullshit.
We saw the Guitar game. People will never play anything like Guitar Hero again, when you can play with a real guitar & actually learn a skill. It's expensive yeah, but just do what BatRastered says, go to the Pawn Shop & get some Jimmy ass guitar for like $40 bucks & start playing.
The Division was the only really unique thing we saw. Unfortunately it was the same exact demo as the press conference. Maybe there was a little more explained to us, but basically the same shit. This game looks dope, we of course had tons of questions about how the open world & VS stuff works, but they weren't talking about any of that right now. Classic E3. Got some cool swag tho.
South Park: The Stick of Truth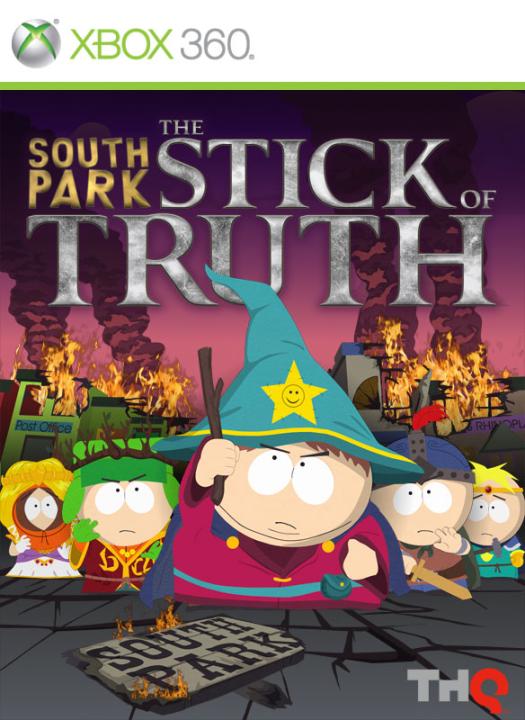 6,315 Views
7 Stories

Release Date: Mar 4, 2014
Trending Video Games