"Gouki.com" 2022 Game Of The Year Awards
By goukijones — December 30, 2022
Tags: blithering-blathering blog game-of-the-year v-rising
---
You're not going to believe what I like to play!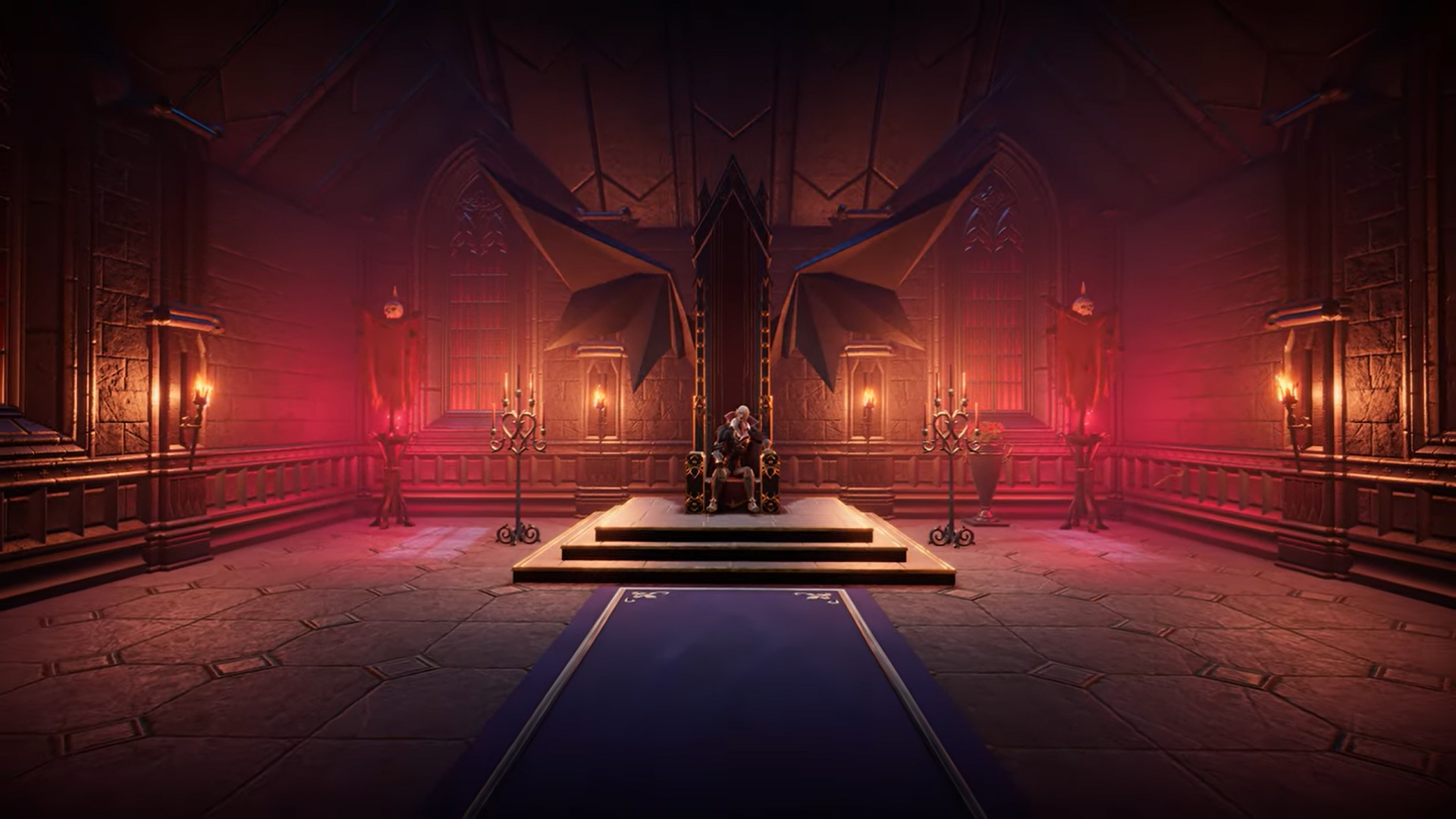 Gouki.com GOTY Awards 2022
#7 TMNT Shredder's Revenge
What a great throw back. You can beat this game in one sitting for sure. We did, we beat it a few times. Really great combat and an even better TMNT adventure. My favorite part was when you tried to get somebody up, you might accidentally emote. It was so funny to see Mikey start dancing and clapping when I was trying to get FnJimmy up off the ground. Plus they did mix in Wingnut and everything was complete. This game is a can't miss for TMNT fans, friends and families to play.
This was definitely like playing a Japanese Ninja Gaiden or something along those lines. Probably the one game from this year that I'm going to go back and play again. Hopefully. This game also had co-op, which worked great! Maybe it could have had a feature where people who joined your group were wearing what they're actual character was wearing and not whatever I had equipped. So GrrrtyGirl and I played this a lot, but we didn't finish it and haven't played the DLC. So those are reasons enough to go at this again one day. Give me CHAOS OR GIVE ME DEATH!
#5 Lego Star Wars Skywalker Saga
These Lego Star Wars games never fail. A total blast from start to finish. Tons of stuff to collect. Tons of quests and it's just going to keep you entertained for weeks. Skywalker Saga contains all 9 episodes. You can pick which saga you want to start with. I did 7-9 just to get them out of the way. The humor is so great and sometimes the story telling in these versions are better than the actual movies. Lego Star Wars Skywalker Saga is one of the best Lego Star Wars games I have ever played.
#4 God Of War
This is another beautiful Playstation game. Would you be shocked if I told you that I haven't played a God of War game since the very first game was released. Maybe I tried another one later on, but I don't think so. The main reason I gave this new God of War a chance was because I hadn't played one in so long. And to be honest it's been a real rough year for good games right? I got about halfway through this and I was loving every second of it. Then I got hit with the Rona and haven't been playing since. The controls were great and the fighting was just something else man. It felt like I was playing a Ninja Gaiden or something. I played on hard so I got the feel of pretty much every fight. If a fight didn't take me at least 5-10 tries, then I wasn't having fun. God of War was definitely worth it.
---
Horizon Forbidden West is the prettiest game I played this year. This world here is absolutely amazing. There's stealth, climbing, hunting, and tons of adventures to take one. Aloy is one of my favorite characters in all of video games. In part one everybody was dogging her and giving her a hard time. Then she saved the world. In part two she is a god to these people. She can end conflict just by telling two dudes twice her size to calm down. Great voice acting. Great story. Believe it or not I did beat that game as well. I was pretty overpowered at the end and made quick work of the final stage and boss. Oh and that was on the hardest difficulty. Number 1 in the WORLD!
When you never play the original version of a game you don't know the difference right? It's a fresh experience for you. Well I never played Dying Light 1 and I do regret that. I own the full-on version now and I do plan to play it some day. We did get a first look at the original game way back at a PAX, but for some reason that's the last I ever remember of the game. Boy am I glad I got into Dying Light 2 right away. Which is why DL2 is getting the number 2 game from me for 2022. The parkouring in this game is an absolute blast. The world is large and green and huge buildings you can go to and well just a great world to explore and traverse through a zombie apocalypse. DL2 also had you making choices throughout the game that affected so much. Like which base would survive, the cop base or the human's bar hangout. There's an entire flooded city, but you make the wrong choices, it stays flooded. Great combat of course. Probably most important was the sense of danger. So much in the world is dangerous and one wrong turn or you make too much noise at night and you are a goner. It even has a multiplayer co-op mode! I highly recommend Dying Light 2 Stay Human.
#1 V Rising - GOTY
We got over 300 hours on this game. Easily my most played hours this year. I was hardcore addicted to this at the time. A whole month of the year just disappeared. Stories were at a standstill on Gouki.com and I hadn't streamed in weeks. I got into the beta for this game early and couldn't figure out how to get leather. I thought I had to just keep going back and forth to this one bandit camp when they respawn to get 1 leather from somebody in there. Maybe. And I need 15! Later on I figured out I had to kill a boss to get the leather recipe. The boss would kick the shit out of me any time I would get close to the camp. Plus there were guards and wild animals in cages in the area. Once I got the hang of it though I could not stop. I say VRising has one of the most satisfying leveling up experiences. Then, then! Forget about the combat and the beautifully designed landscapes. You can build your own vampire castle. I had 6! I made GrrrtyGirl create an account so I could login and build her two castles. I was a mess. I highly recommend this game 100%!
---
From Another Year
Halo Infinite
You know I love Halo right. I've been playing it all my life. Now I don't think Halo Infinite is the best Halo ever, but I keep going back. For the most part I can jump in and out of games and there's kinda something new every week. I've completed all 3 battle passes and the Winter Contingency special. I did miss that one where you could get that sick IRL jacket. Really nubbed it up there. Oh and I made a NEW MONTAGE PWNtober 2022. Check it out right now!
Caravan Stories
Caravan Stories is a Gacha MMO on PS4. I have been playing this game for years. My character collection has got to be worth $10,000. I don't see myself stopping anytime soon. GrrrtyGirl also has a very rich account. Her's is worth about $9,000. What has me going back to the Caravan Stories every day is that the game is very much alive. There are constant events. The 4 week long Christmas Event just ended and on the same day they start a 4 week long New Year's Celebration. You can get tons of items to help yourself level up. Tons of new animals and quests to do. The most important thing about Caravan Stories is that the PVP stuff is spectacular. Check it out if you think this might be your type of thing. HUM join my guild. Our Caravans ride deep.
They Are Billions
I've played this game on and off for years. I got stuck the last time and was determined to finally beat the campaign this year. I got so stuck on this. It was my number two game on steam behind V Rising. I beat the game and got all the way to the last level in the original version. I played that level for days and finally just had to quit cold turkey. Too much man, I played too much. Fuckin' great game!
Deathloop I missed when it launched. It dropped on Game Pass in 2022 and I had to play it. Great game. I love this studio. It was a great idea to make another Dishonored without it being another Dishonored. At first I was skeptical about what I considered was lack of replayability. But they did an excellent job of going through the levels at different times very well. Obviously it worked out to be super fun to play. Now I need something from them that is like this, but co-op buddy buddy hunting Jimmys down.
---
Not Good Enough Games
Overwatch 2
This game was so 50/50 making this list. I love Overwatch. I love the characters and the idea of how you play the game. The issue mostly is how people play the game. Have you seen the competitive meta? Every team uses the same 5 characters. Swapping out this for that, but only for brief moments and sometimes certain stages and game types. Now you may ask, but what does this have to do with my experience? I don't know. I'm just annoyed by that. I stopped playing unranked and went full time into competitive. It's not that bad. I use Lucio. I have never been the one anybody has been pissed at in the chat. It's fun to play with GrrrtyGirl, she's hella ragey in the Overwatch. Check us out on the live steam Gouki.tv.
Gotham Knights
I hated that this game was allowed to be made and nobody tested. Maybe somebody did test but they just didn't care about how shit the controls are. I wrote a review, believe it or not. I hate saying games are bad. Especially one I was so hype for. Gotham Knights Review.
With well over 100 hours in this game, it's safe to say that I will never play it again. Great story. Great campaign. Fun to level up. Fun to find guns and use the magic spells. But the end game is absolutely abysmal. Terrible. I do not like the idea of just repeating the same five rooms over and over. Fighting the same 5 creatures over and over. So that part is bad. It's almost like for Gearbox I would say that the Pre-Sequel is better than Tiny Tina's as a filler in between Borderlands.
---
Thank you for reading my 2022 gaming recap. Have a great 2023!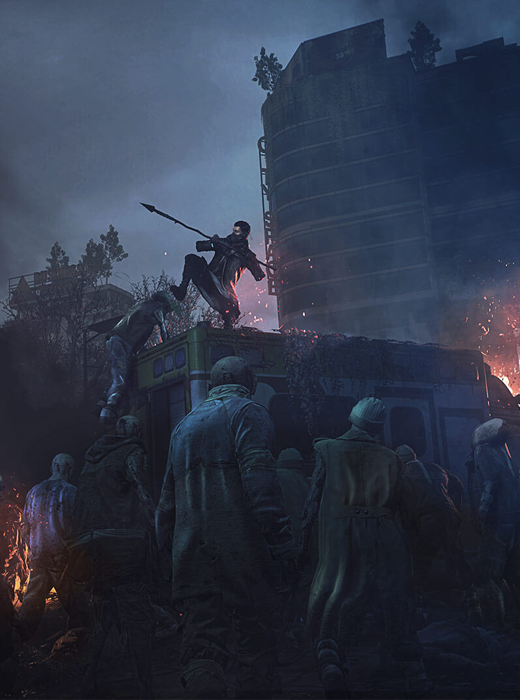 3,867 Views
11 Stories

Release Date: Feb 4, 2022
Trending Video Games